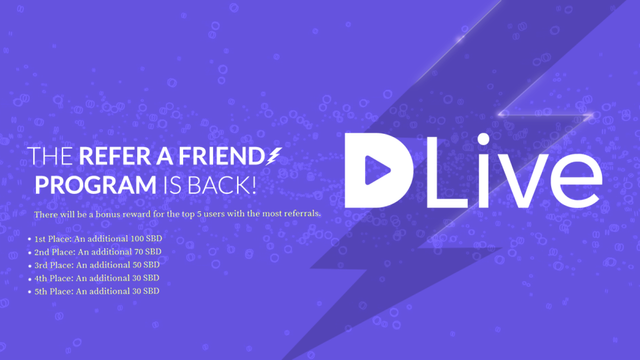 Thank you to everyone that participated in the second Refer a Friend Program. During this 1 week period there were 4390 new users to DLive.

Congratulations to the following people for being in the Top 5. You were all rewarded with an additional 100/70/50/30/30 SBD respectively.
The payouts for this program have been completed. In the memo field will be a brief description for your reference.

Visit the DLive Official Shop!