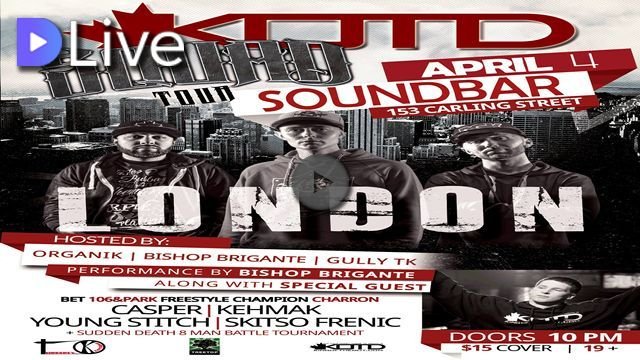 KOTD REPRESENT
This was my submission for a battle rap tournament.
---
King of the Dot is a Battle Rap league that started in Toronto Ontario. They have since expanded into the United states and U.K. They still are very much a Canadian league and pride themselves on patriotic/ Toronto branding. Drake himself even sponsored and hosted a few of the events. ( I believe he knows the league owners from his civilian days) I am a huge fan of battle rap and a huge supporter of this league! Several years ago, they were doing a promotional tour every year, scouting out new talent for the Ground Zero league, promoting the owners/top tier battlers new albums etc. They have since made a bigger name for themselves and no longer need to do this.
---
It was only natural that I entered a submission for the 9 man ( or something like that I can't recall) freestyle battle rap tournament when their squad tour came around to my city in 2014. We were asked to do a short video clip showcasing our "Bars" or talents. I was one of the first to submit my video, but the very last to be added to the line-up of tournament rappers. Being the only female, not having a name for myself I was looked at as an "addition" not someone they wanted on. Battle Rap is more than just rapping over beats or stringing rhymes together. It is an at form of insulting,bragging and humiliating your opponent while being smart, funny and using double/triple entendres.
---
I was the first battle, against some DJ. I do not recall ANYTHING he spit. I was too focused on staying calm. This was the first time I ever, ever went on stage to perform anything rap related. During my second round I pulled a B-Rabbit ( Shameless 8-mile reference) and choked. Looking out to the crowd was a Terrible mistake. Seeing that I had their full attention and could say anything to persuade them frightened me. Power is scary. Somewhere along the line someone had said that this happened because of mic and sound system errors, I have no idea where that came from and have attempted to correct this idea since but it has caused issues in the music scene here in My city.
I was able to bring myself back and finish that round. I was given a chance to finish my third round because the league owner ( Organik) wanted to hear what I had to say. This experience paved the way for my career today.
---
I had some Bars or Lines about a specific Battle Rapper named Corey Charron. Some of you may know him from MTV's Nick Cannon presents Wild - n - Out. When my battle was complete, Corey approached me to talk about my choke and battle in general. He was very pleased with my talents and told me to "Keep Rapping" I owe a lot to him for those words. After this battle I didn't do anything until 2016. I was finishing college , being a Mother etc. I may not have gathered the courage to do The Melodramatic Dreams EP or continue in the music industry.
---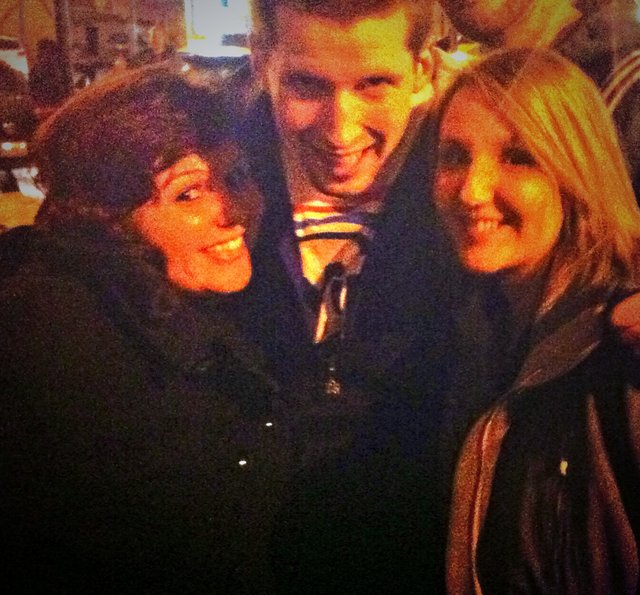 Me, Charron, and My bestie after the event.
---
I am grateful for every opportunity I have made for myself or have been given in this industry.
Thanks for reading
XOXO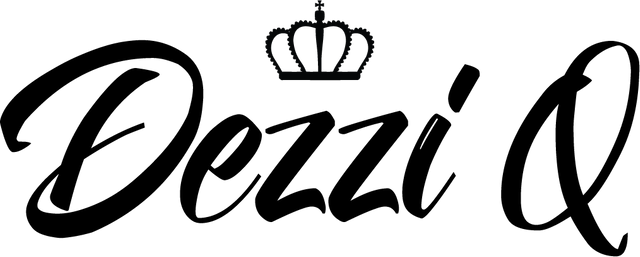 My video is at DLive