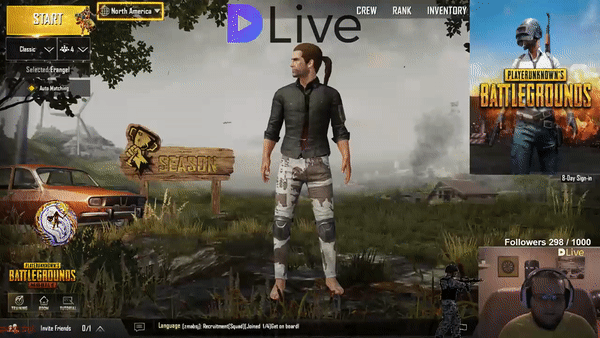 Playing pubg mobile tonight on emulator!
We got two chicken dinners last night lets gooo!
We hit 240 followers and I will be attempting a 24 hour long stream on Tuesday June the 5th! On that day I will be giving away 1 SBD to a commentor every hour! So don't forget to stop by!
I will be live every day 8pm to 11pm EST and beyond!
Don't forget to hit that like button! It helps this channel grow, I hope to one day be able to make a career of gaming and with your support the dream may just happen! #Dlive4Life
Check out the very cool DLive24hour for a program guide of curated scheduled DLive content here: https://steemit.com/@dlive24hour
#Dlive24hour
Thank you Steem, Dlive and this community for these opportunities!
The Crypto revolution has begun!
Thank you for stopping by!
My live stream is at DLive