Hearthstone Ranked Games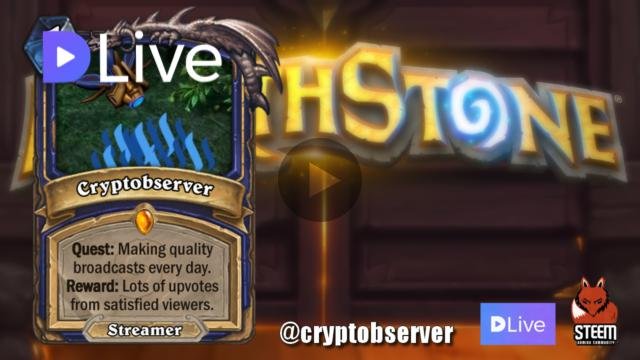 Hello DLivers!
Just the usual things: I'm still working on hitting that Legend rank this month, with the help of epic/beautiful anime soundtracks. (probably I'll try to win a game in the Starcraft themed Tavern Brawl too - don't forget it guys, 3 free Kobolds and Catacombs card packs!)
Feel free to join the stream/chat and have fun!
My live stream is at DLive