I am Legend (HS Ranked Games - New Goal: Top 5000)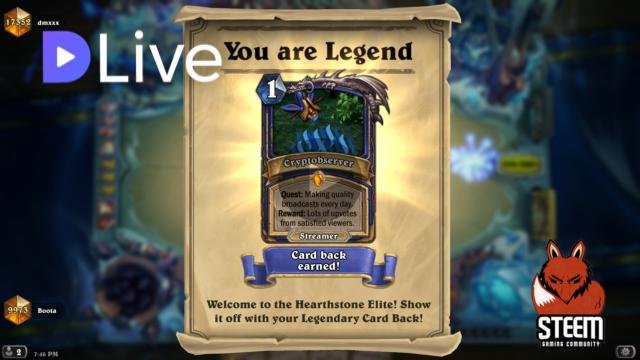 Hello DLivers!
Yesterday I've reached Legend Rank in my last stream. The adrenaline rush when you are 2-3 wins from it is amazing, not to mention the feeling, when you have to win 1 more game and you count your damage and it's lethal. :D
Today I'll play a few more games and I'll try to make it into the top 5000. Probably I'll start with Tavern Brawls though because of my quests. Hopefully, it won't last too long, I already made a deck for it.
Feel free to join the chat/stream and have fun!
My live stream is at DLive