Proposal for Better ICOs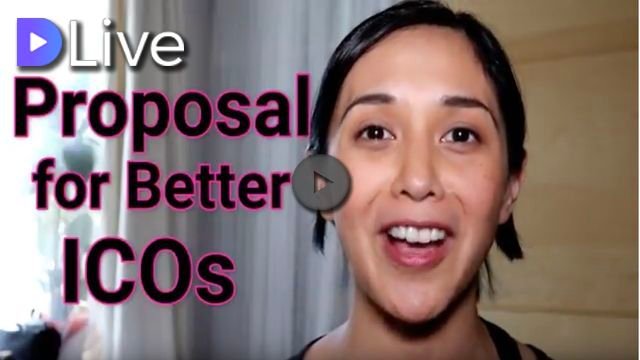 Some food for thought about the current cryptocurrency climate and our approach to ICOs. What do we know and how can things things improve? How can we do better ourselves?
Update - ICOs have generated $13.7 Billion in 2018 so far, significantly more than the figure quoted in the video, which was taken from an article published in April 2018.
Please note that no copyright infringement is intended, my purpose is purely to educated and inform.
SOURCES:
Jason Goldberg's article, "Insider Reflections on The ICO Bubble", published by Hackernoon on Medium: https://hackernoon.com/insider-reflections-on-the-ico-bubble-6304c4d25ed8
Coindesk article: https://www.coindesk.com/6-3-billion-2018-ico-funding-already-outpaced-2017/
Follow us on Twitter!..
Crypt0 Rhodes - https://twitter.com/Crypt0Rhodes
Crypto White Paper Recordings - https://twitter.com/CWPrecordings
My video is at DLive