Blockchain & Bourbon: Explaining Blockchain to Your Grandma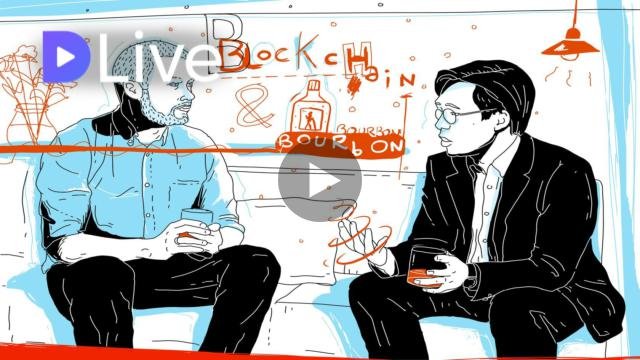 Blockchain and Bourbon is a weekly livestream hosted by the makers of The Creative Crypto Magazine, covering the latest and greatest in crypto-empowered creativity.
B & B Recap
---
During last Friday's cast, we covered the playful yet vital theme of "How to Explain Blockchain to Your Grandma" on Facebook Live and the PROPS Project's RIZE app. We discussed the diverse and compelling analogies of blockchain and crypto and examined how we in the decentralized space should approach explaining the new technology to others.
As in most all of our streams, Steem is a core topic of discussion. Especially when it comes to describing the Facebook and Youtube monetization debacle; Steemit and d.tube / d.live are precedents we can point to!
For this episode, we enjoyed a glass of High West Distillery's American Prairie Bourbon since we were in Utah for an event.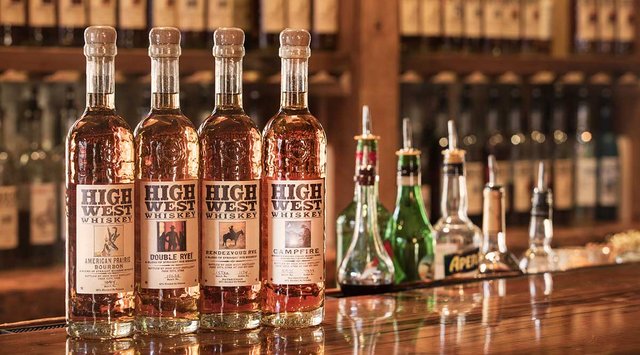 Each week, we'll be streaming a new episode of Blockchain & Bourbon on Friday with a variety of topics, themes, and special monthly interviews. If you have any topics you'd like covered, let us know in the comments or on our Facebook page. Read about the official announcement and roadmap here.
Next Up, Creative Innovation on the Blockchain
---
Tomorrow will be our next broadcast during our regular slot tomorrow (Friday) at 4pm EST. We'll be discussing various creative projects we've discovered and learned about in the cryptosphere including Decentraland, CryptoKitties, the Bitcoin Flower, and even Oscar Mayer Weiner's latest Bacoin initiative!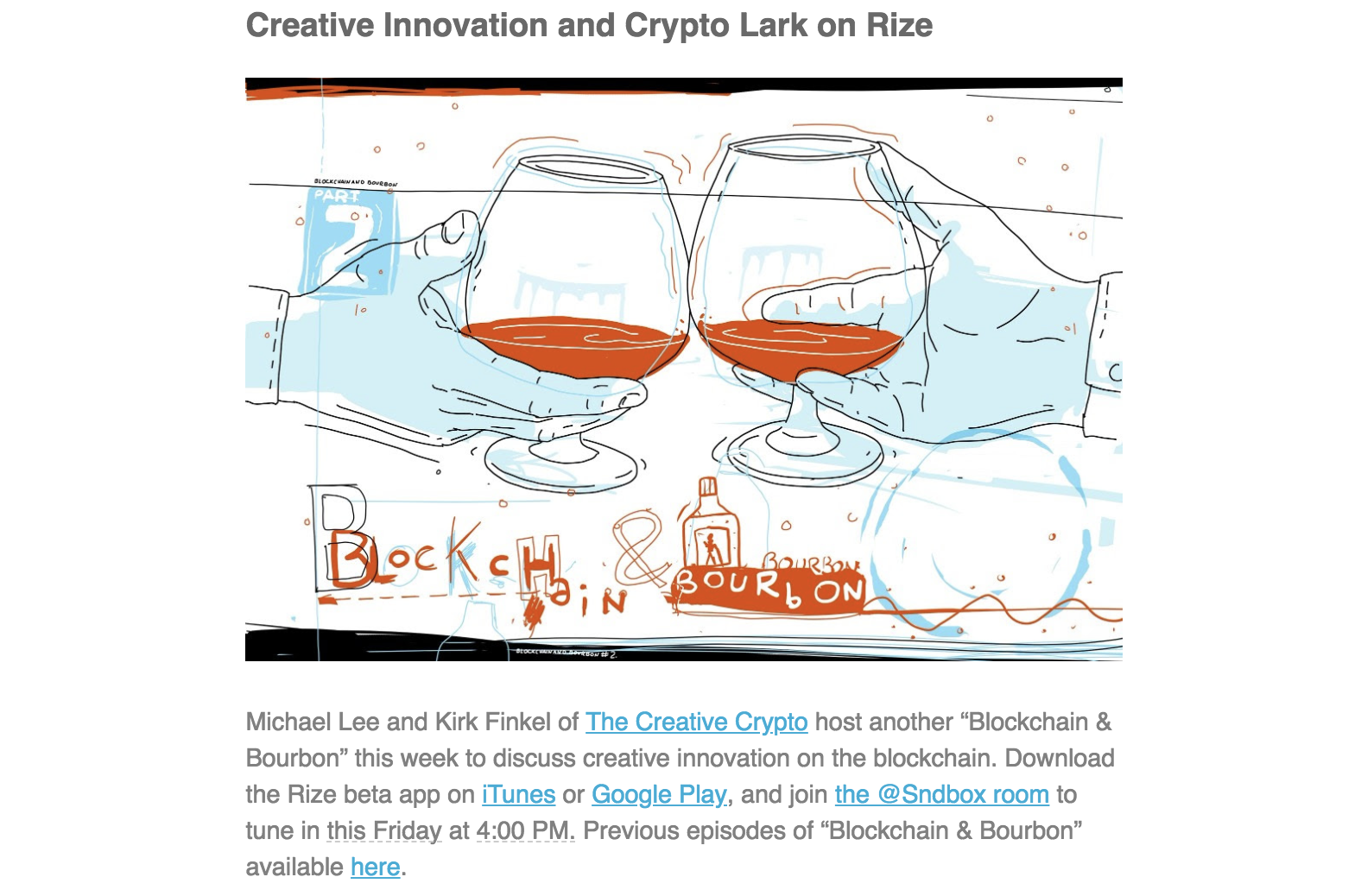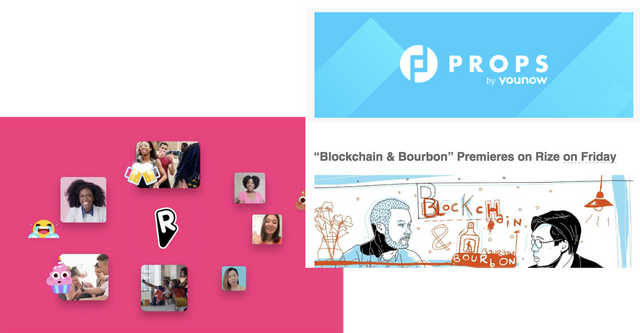 RIZE and PROPS spotlighted us on their latest newsletter. Sign up for future announcements here.
Why Steem + Facebook + Rize?
---
We believe that it's important to broaden the crypto-conversation. Part of our original mission for The Creative Crypto Magazine is to act as an outpost that can attract professionals and social-media users into the cryptocurrency landscape. Facebook remains one of the best tools to draw in new visibility to Steemit.com, d.live, the Rize app and beyond. We will continue to experiment with new decentralized apps (and old centralized apps) to bridge our audiences and cultivate a dynamic and productive conversation.
We hope you'll join us tomorrow! We'll be taking questions live after the main discussion.
Blockchain & Bourbon Project Details
---
About: Steemit Announcement
RIZE Address: Link here (only on mobile)
Facebook Page: www.facebook.com/creativecrypto
Illustrations by Artist @zsolt.vidak
Music by Joakim Karud
---


My video is at DLive