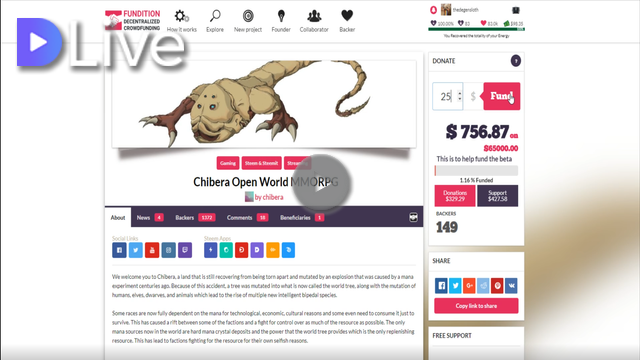 You can help fund Chibera using Steem/sbd or delegation:
Every person who buys a perk will be Entered into drawing into winning a custom Chibera I7 1080 ti liquid cool custom RGB custom PC with razor mouse and keyboard.
Main information post
Chibera Open World MMORPG Crowdfund!
Main perks post
Chibera Steem Crowdfunding perks!
Check out the delegation perks
Chibera Crowdfunding Delegation perks

Resteem and Upvote To Help Us Out
---
Be sure to also visit and like our social media
Chibera Facebook | Chibera Twitter
Chibera Instagram | Chibera Discord
My video is at DLive