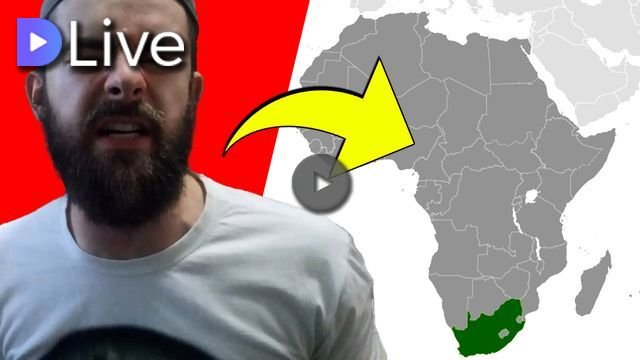 This was on my live stream on which there were over 600 people at that time.
I suppose to upload this at the end of March, but due to heavy censorship on YT i didn't feel like it's the rite time but... When is the rite time?... This should never happen.
White farmers in South Africa are being brutally raped and murdered because of the colour of their skin. This act of genocide have full support of their government.
Miałem to wrzucić już w marcu...
Wersja cenzurowana:

https://www.minds.com/Carrioner
http://twitter.com/HDCarrioner
http://www.facebook.com/Carrioner
Moi patroni:
EddY GhosT, Grzegorz Szczerba, Jebacz Leśny, Tomek Kozłowski, Bartheek, Żywy, Wujaszek Mateusz, LittleFoxy94, Hubert Raciborski, Aga, crusader, iMarcel, zabieganyjestem, Viper, Leszard, Akkiro, warrior20003, illgresi, Gregory, Slaypher
My video is at DLive