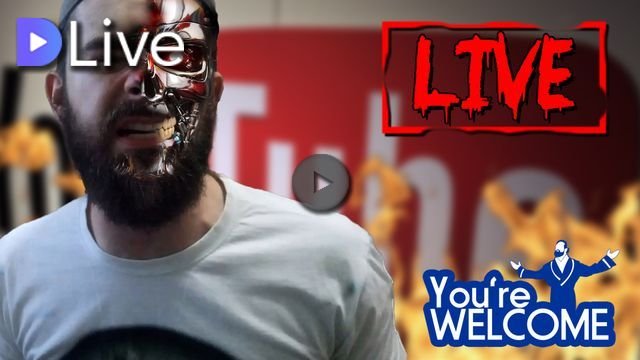 Charity stream!
Today al donations goes to very poor man named Carrioner. He is sick on "Idiots in YouTube's comments section". This is very serious and incurable disease!
He need a new PC cause the one he has is from stone age and he cant do shit on it.
He travels a lot (mostly doctors) so he need a laptop which cost around 4k $.
He is planing to use this laptop in service of humankind and spread rationality and humour all over the internet!
LET'S MAKE THAT HAPPEN!
Śledź mnie na steemit/DLive!
https://steemit.com/@carrioner
https://dlive.io/@carrioner
Donate PayPal:
https://streamlabs.com/carrioner
A tu nie tylko PayPal:
https://tipanddonation.com/carrioner
Patronite:
https://patronite.pl/carrioner
Koszulki:
https://carrioner.teetres.com
My live stream is at DLive