Dlive Brothers TV Project | Whitepaper and Organization [ENG-TR]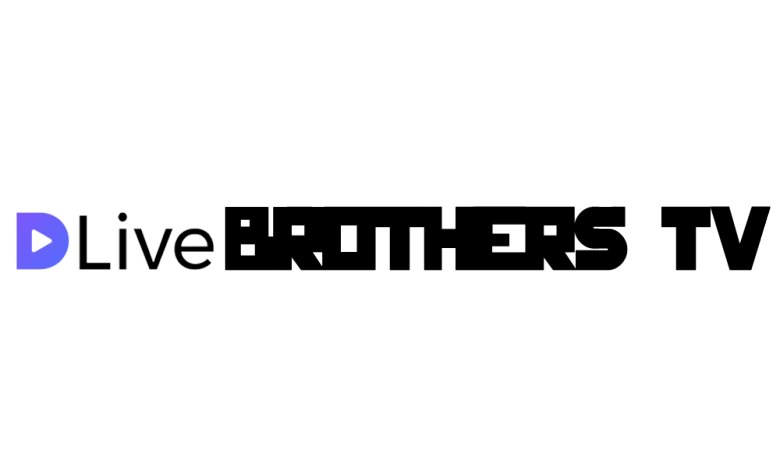 Abstract
Brothers tv is a broadcast channel that aims to stream unique content,also Brothers TV has team members which are variety of roles in own interior There are roles such as admin,manager,content editor, translator in the team which are responsible for execution ,development and management of the channel.On daily basis, these team members will share videos or stream more than once in the name of Brothers TV on Dlive platform.
---
Introduction
Furthermore, broadcast streaming will be scheduled, in accordance with schedule streamers will be on their broadcast.As a team members of Brothers TV, we aim to get trough streamers who stream in a different and authentic content so that Brothers TV will stream much more other than gaming categories on Dlive.
---
Rewarding Unique Content
The broadcast is scheduled 7 days a week, which will be planned and made by team members. After that guest streamer will join the stream. The revenue generated will be depending on the quality and duration of the broadcast, while the rest will be used for the development of Brothers TV and the Community.
---
Maintainability
With the growth of our community, there will be the deduction from the income on behalf of the channel to delegate Steem Power.Brothers TV will upvote our streamers, community members posts with that power.In addition to this, the channel will support which carry out the project for Steemit, Steemit Turkey Community, and Dlive Platform.
---
What is our difference
Actually all steemit users can stream any category on Dlive. Brothers TV olarak aim to diversity from a broadcast into authentic content for uplifting broadcasts and videos,touch on different subjects also we will reintegrate streamers and experts in their field that have not been a part of Dlive Platform and Steemit.
---
Community
Our community is up for grabs ,also Brothers TV team members will join the community member's broadcast as possible as, if they could not join,community members and Brothers TV will support them by upvoting.Besides there is a team that support community members about technical stuff and language such as how to use OBS ,teaching them how can they make overlay,translating their content to english.Shortly, that team will help the community members to stream bettter.
---
Organizational Structure
We have made several distributions of tasks for the development of our community and the Brothers TV project. All team members are assigned to the Manager. Below are the organizational arrangements and the roles of team members.
---
Founder/Manager: Supervises the other members on the sub, and is directly responsible for the proper functioning of the work. It ensures that the broadcast flow will be rewarded by the contributions of team members and the decisions taken.
Content Manager: Responsible for creating content and moderating publications. It can interfere with publications when necessary.
External Relations Responsible: Brothers TV is directly responsible for the expansion of the TV program and interaction with other communities, and the production of joint projects.
Editor: The creation of content is directly responsible for following the broadcast stream.
Translator: They are directly responsible for translating activities into foreign languages.
Discord Admin: Responsible for the management of the Discord channel.
Video Editor: Directly responsible for editing videos.
---
Current Brothers TV Team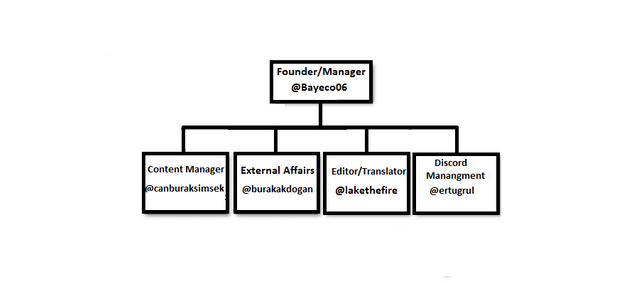 ---
Türkçe
---
Özet
Brothers TV Dlive platformu üzerinde özgün yayınlar yapmayı amaçlayan kendi içerisinde çeşitli kademe ve rollerde üyeleri bulunan günde bir ya da iki yayın veya video paylaşacak yayın kanalıdır. Kanalın yönetiminden takım sorumludur. Takımda yönetici,içerik yöneticiliği,menejerlik,çevirmenlik,video editörlük ve Discord yönetimi gibi roller bulunmaktadır. Bu rollere sahip kişiler Brothers TV kanalının gelişmesinden ve işlerin yürümesinden sorumludur.
---
Giriş
Brothers TV tıpkı normal bir televizyon kanalı gibi yayın ve içerikler üretecektir. İçerik üreticilerine elde edeği gelirin bir kısmını vermeyi ve kalan kısmıyla kendi ihtiyaçlarını gidermeyi ve takım üyelerini katkıları oranınca ödüllendirmeyi hedeflemektedir. Ayrıca yayın akışı önceden belli olacak, yayıncılar kendi yayın saatlerinde yayında olacaktır. Farklı yayınlar yapan yayıncıları Dlive platformunda görmeyi amaçladığımızdan oyun kategorisi dışındaki yayınlara daha fazla destek olmayı amaçlamaktayız.
---
Benzersiz İçeriklerin Ödüllendirilmesi
Haftanın 7 günü yayın planlanmakta, bu yayınlar takım üyeleri tarafından planlanacak ve yapılacaktır. Daha sonra konuk yayıncılar da yayınlara dahil olabileceklerdir. Elde edilen gelir ise yayının kalitesi ve süresine bağlı olarak bir miktar yayıncılara kalan kısım ise Brothers TV ve Topluluğun gelişiminde kullanılacaktır.
---
Sürdürebilirlik
Topluluğumuzun büyümesiyle, kanal aldına yapacağımız kesintiler ile Steem Power delegasyonu alarak yayıncılarımızı,üyelerimizin blog postlarını bizimle birlikte Steemit,Steemit Türk Topluluğu ve Dlive için yapılan projeleri destekleyeceğiz.
---
Neleri Farklı Yapıyoruz
Aslında bütün Steemit kullanıcıları kendileri de çeşitli konularda yayınlar açabilirler ancak biz bu yayınların kalitesini çeşitliliğini arttırmayı, farklı konulara değinmek,steemit ve dlive platformu dışında bulunan yayıncıları ve alanlarında uzmanlaşmış kişileride bu platforma kazandırmayı amaçlıyoruz.
---
Topluluk
Topluluğumuz herkese açık,üyelerimizin yaptıkları yayınlara katılıyoruz ,üyelerimize yayınlarının kalitesini arttırmak konusunda destek sağlıyoruz. Discord kanalımızda OBS kullanımı,yazılım,dil ve kapak fotoğrafları için destek sağlayan bir ekibimiz var. Steemit platformu dışındaki insanlarında Dlive yayınlarına katılabilmesini ve platform için içerik üretmelerini sağlıyor ve destekliyoruz.
---
Organizasyon Yapısı
Topluluğumuzun ve Brothers TV projesinin gelişimi için çeşitli görev dağılımları yaptık. Bütün takım üyeleri Manager'a bağlı olarak görev yapar. Aşağıda organizasyon yapımız ve takım üyelerinin rolleri bulunmaktadır.
Kurucu/Yönetici: Ekipteki diğer üyeleri denetler,işlerin düzgün yapılmasından doğrudan sorumludur. Yayın akışının nasıl olacağını, ekip üyelerinin katkılarının ödüllendirilmesini ve alınan kararların uygulanmasını sağlar.
İçerik Yöneticisi: İçeriklerin oluşturulması ve yayınların denetlenmesinden doğrudan sorumludur. Gerektiği zaman yayınlara müdahale edebilir.
Dış İlişkiler Sorumlusu: Brothers TV projesinin genişlemesi ve diğer topluluklarla etkileşiminden,ortak projeler üretiminden doğrudan sorumludur.
Editör: İçeriklerin oluşturulması, yayın akışının takibinden doğrudan sorumludur.
Çevirmen: Yapılan faaliyetlerin yabancı dillere çevrilmesinden doğrudan sorumludurlar.
Discord Yöneticisi: Discord kanalının yönetiminden doğrudan sorumludur.
Video Editör: Videoların düzenlenmesinden doğrudan sorumludur.
---
Brothers TV Discord Channel : https://discord.gg/aCchJb
---