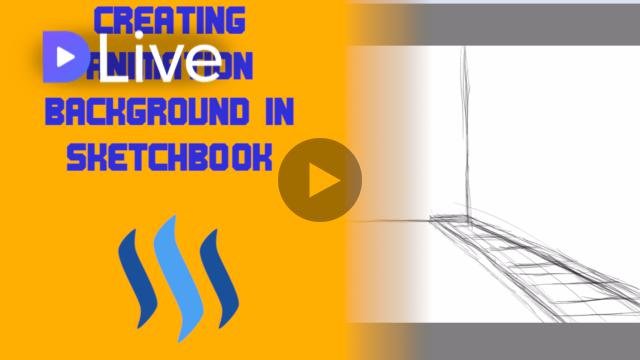 Hi, As I promised, I'm going back to drawing the background to my animation. Today's stream will be held earlier than usual and I think it will end earlier than usual.
As you can see, I've already drawn part of Line Art. Well, I still have a lot to do.But at least I have less to do than more
Anyway, Without further ado, Enjoy the stream
If anyone would like to give me a donate, I will leave the addresses of my cryptocurrency wallets below.Money from the Donates and streams will go to the budget of my animation. Thanks to this I will be able to accelerate with work. I've already saved some money from my own (physical) pocket for this purpose, But I'm still collecting money for the budget I need. And try to use cryptocurrency for that, I think it will not hurt anyone, right?
Personally, I think that blockchain, cryptocurrencies and decentralized platforms are the future of our world, Just like AI and interstellar travels.
Unfortunately, many people are still not convinced of cryptocurrencies, they consider them as a scam or just afraid of them.
A few days ago, I began to think about this:
nothing in the world affects people as much as art and money
So if we show people that there is nothing to be afraid about cryptocurrencies,
And even more, that with the help of cryptocurrencies you can fund something truly creative and artistic, I think people will change their approach to cryptocurrencies to more optimistic ones.And perhaps maybe they will see the potential hidden in Cryptocurrencies.
Anyway, here are the addresses of my cryptocurrency wallets:
BTC:1J3JBraDQEPqwV29dSYMGqiBWJ9zqWUh7
ETH:0x77aEbde9ca513deCefb5A9e04584a421DC9304E8
DASH: XmW6TsX9KmegWPEHndDtZJG6w8yGQrytbV
ETC:0xcF94ef71b904bC1e247226c3Ae5eff4ce18F7763
ZEC:t1STGMLpjoLin6Pit3qMDXoR71vtZgRfrwW
So, without Further ado, Enjoy my stream
My live stream is at DLive