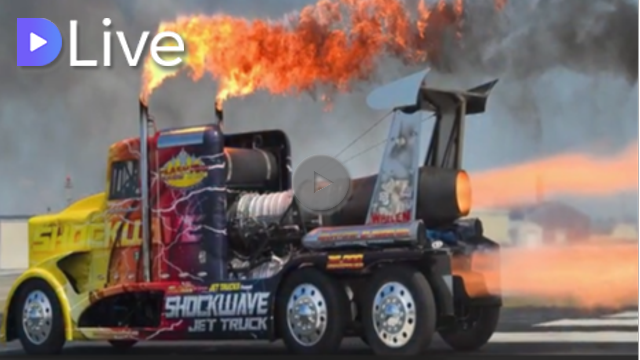 Hi Steemian's and D Liver's!
Check out this truck... powered by three jet engines and hitting speeds approaching 400mph - this is one lorry you won't get stuck behind.
This is Shockwave, the world's fastest jet-powered truck. The three-tonne 1957 Chevy generates an incredible 36,000 horsepower and can cover a quarter mile in just six-and-a-half seconds!
Enjoy!
We'll be back tomorrow with another film for you!
Barcroft Team
My video is at DLive