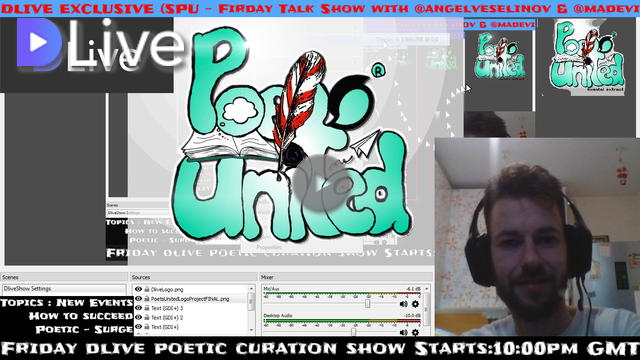 #Hey all Welcome to another great live edition of Poets United : Friday Poetic Talk Show #27
Yet again me and @madevi will be hosting this episode we await you to join in as we have again prepared new set of news and exciting features coming soon.
We will be playing some steemit musicians music too and ofcourse probably we will have some poetry reading.
I expect as well to pay attention to the new rules and roles that we now have due to massive abuse of the rules by many individuals in Discord.
Well come and join us. god Bless.
My live stream is at DLive