🔊 #Originalmusic by Andy Jay Powell - Winter Tale 2.0 (Video Edit) 🎼 [EN/DE]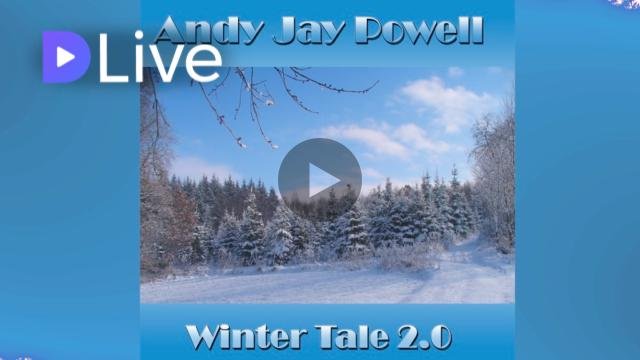 Hallo liebe Steemians,
glücklicherweise ist der lange Winter vorüber, und wir haben einen sehr schönen Frühling.
Winter Tale 2.0 ist allerdings immer noch eine aktuelle Single von mir. Erst diese Woche kletterte sie in Deutschen Dance50 DJ Charts auf Platz 18. Das ist für einen melodiösen Trance Song im Augenblick alles andere als selbstverständlich, und deshalb bin ich auch sehr glücklich. ;-)
Grund genug für mich, den Song wieder in die Blockchain zu laden, da ich mit Bedauern feststellen mußte, daß der ursprüngliche Link auf dem anderen Portal systembedingt nicht mehr funktioniert, was sehr schade ist, denn auch die Erstellung des Videos war natürlich arbeitsaufwändig.
Vielen Dank für Euren Besuch auf meinem Blog...

Hello Dear Steemians,
Fortunately the long winter is over and we are having a very nice spring. Winter Tale 2.0 is still a current single of mine. Only this week she climbed to number 18 in the German Dance50 DJ Charts. That's anything but natural for a melodic trance song right now, and that's why I'm very happy. ;-)
Reason enough for me to load the song back into the blockchain, because I had to realize with regret that the original link on the other portal does not work anymore due to the system, which is a pity, because also the creation of the video was of course labor-intensive.
Thank you for visiting my blog...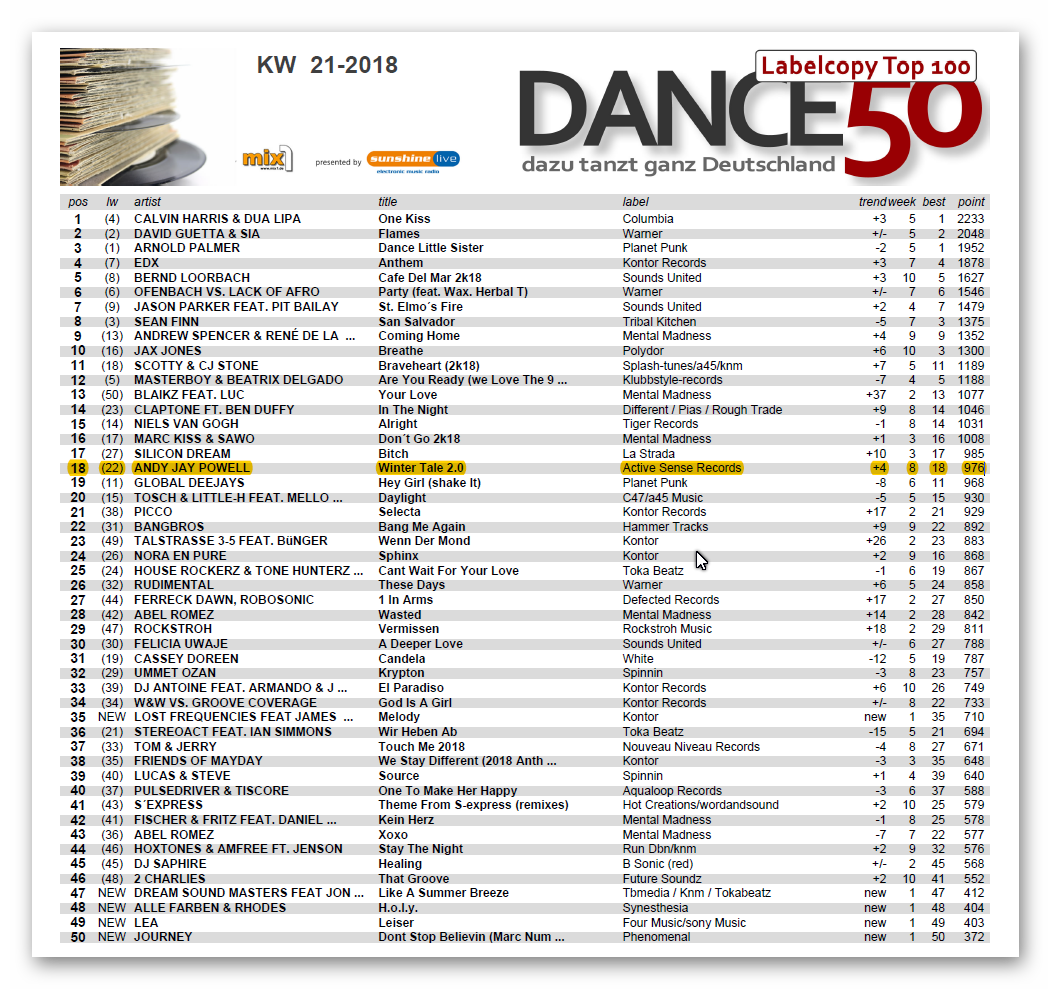 🎚 🎞 🎥 Follow @andyjaypowell 🎚 🎞 🎥
My video is at DLive