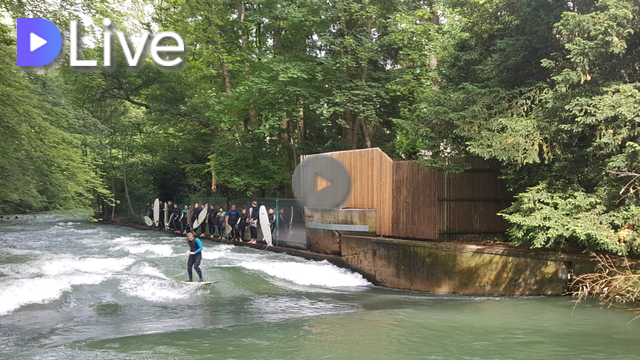 Hello Steemians,
on Sunday we've had some guests at our house and we went with them for a walk in the English Garden in Munich. The English Garden is one of the biggest urban parks in Europe and is the lung of Munich. It is a real treasure to have such a big green area in the middle of the city.
Like said, we had some guests and we invited them for a longer walk in the park. As it was hot and sunny outside, the park was full with people. For the people that are not used to Germany, a walk in the park can be surprising as there are a lot of folks sunbathing naked. Also our guests have been a little shocked after being mooned by some guys there.
Also there are 2 spots where people surf on the Eisbach the small creek that is crossing the park. This spots are alltime full of surfers. The video shows just a random scene caught on camera on our trip. It is on the beginners area where they surf.
In the park there are also some beer gardens where you can enjoy typical bavarian food, namely beer. Of course there is also pork and chicken on the menu.
Enjoy!
My video is at DLive