#ulog thimotyamore dailyVlog #7 | Filipino Mung Bean Soup (Guisado) *Ginisang Monggo*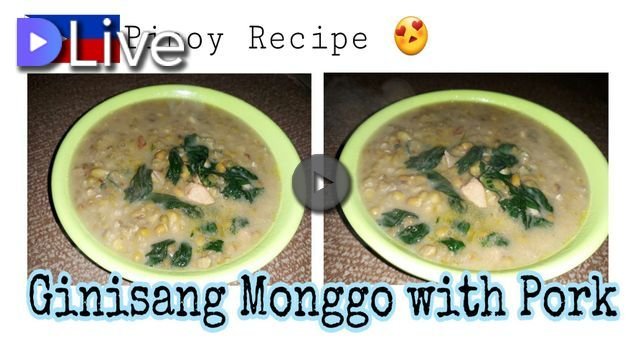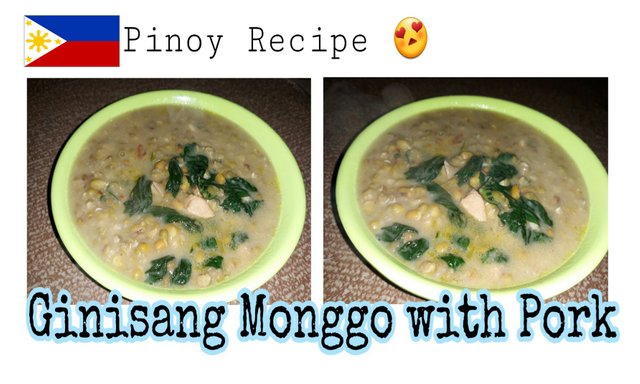 Hello dear dlivers, uloggers and steemians,
Welcome back to another episode of my chanel. The weather today here in Philippines is so cold thats why we decided to cook this Ginisang Monggo with Pork for our dish for the day.
Ginisang Monggo is one of the favorite food of pinoy. Some of them cook this every friday I don't know why but they say "Friday is a Monggo Day". However, it should not stop us from cooking Pork Monggo any day of the week and anytime of the day. Afterall, it is easy to prepare, budget-friendly, healty and delicious.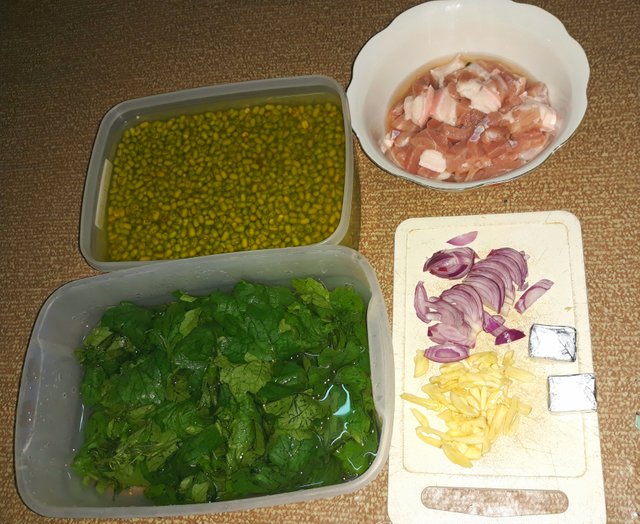 Ingredients
1 cup mung beans
6 ounces pork, sliced into thin small pieces
2 Knorr pork cube
2 bunch Ampalaya leaves, washed
1 medium onion, cubed
1 cloves garlic, chopped into small pieces
¼ teaspoon ground black pepper
6 cups water
Salt to taste
cooking oil

Instructions
Heat oil in a cooking pot.
Saute garlic, onion.
Add the pork. Cook until the color of the pork turns light brown.
Pour the Mung beans and add the knor pork cubes add small amount of water into the pot to melt the knor cubes. Let boil. Stir. Cover and adjust the heat between low to medium. Continue to cook until the mung beans becomes tender. Add more water, if necessary.
Put the Ampalaya leaves in the cooking pot. Stir and cook for 2 minutes.
Add ground black pepper and salt to taste. Cook for 2 to 3 minutes.
Transfer to a serving bowl. Then
Serve. Share and enjoy!
I Hope you enjoy this Filipino Recipe 😍
My video is at DLive