US speeds cases of translators, others blocked by travel ban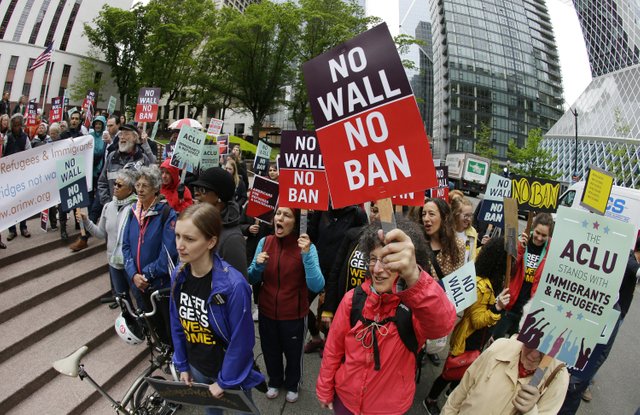 President Donald Trump's administration has agreed to speed up the cases of some former interpreters for the U.S. military in Iraq and hundreds of other refugees whose efforts to move to the United States have been in limbo since he announced his travel bans three years ago.
The news was contained in a settlement filed in federal court in Seattle on Monday. It concerned more than 300 refugees who were on the verge of being permitted to come to America in 2017 when their applications were halted as part of Trump's efforts to restrict travel from several mostly Muslim nations.
Shared On DLIKE
---