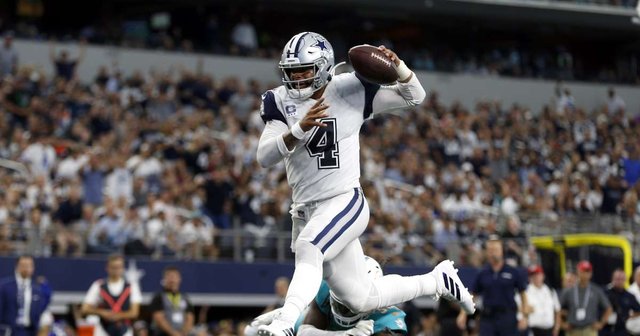 In 2019, the cure in the NFL for a funk appears to be the Miami Dolphins. The team is off to the worst start defensively since the 1950s.
Sunday saw the Dallas Cowboys as the ones to benefit from the Dolphins ineptitude. Dak Prescott and the offense were in a funk of late. This was cured with a 31-6 thrashing.
Amari Cooper led the way with two TD receptions against the hapless Miami defense.
Source of shared Link
---