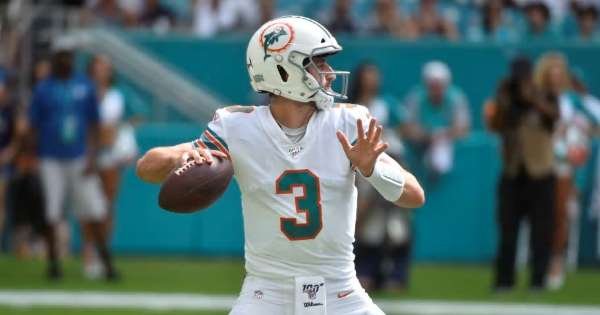 The Miami Dolphins could be facing an 0-16 season. There are whispers about that.
To avert this, they are turning to a young quarterback. The Dolphins are the second 0-2 team this week changing qbs. The Giants benched Eli Manning in favor of Daniel Jones.
The Dolphins are going to give Josh Rosen a shot at the starting job. He was acquired in the offseason from the Arizona Cardinals.
Like Jones, Rosen is considered the quarterback of the future for Miami.
Perhaps the future is now.
Source of shared Link
---