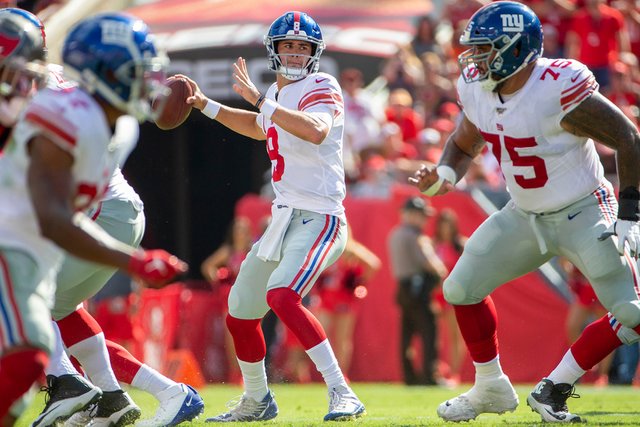 The Daniel Jones era began for the New York Giants on Sunday. Earlier in the week, it was announced that Eli Manning was being benched in favor of the rookie.
Jones performed well in leading the team to a come from behind win. They rallied from a 28-10 deficit to beat the Buccaneers on Sunday.
All was not rosy for the Giants. Sensation running back Barkley was in a walking boot with a high ankle sprain. This could sideline him for weeks.
The Giants defense was also lackluster, something that plagued them all season.
In the end, they got the win to avoid a 0-3 start.
Source of shared Link
---