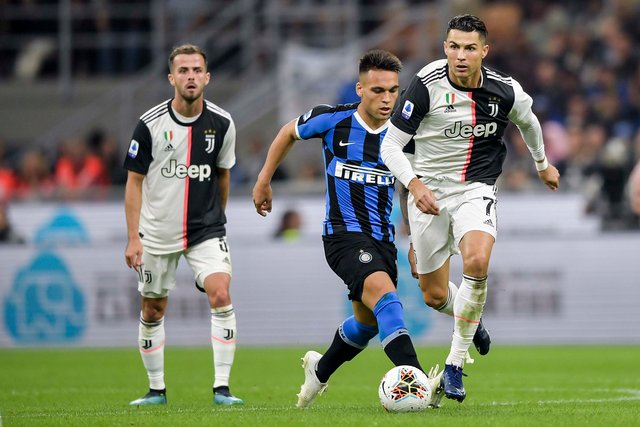 It's  been months now since Manchester United sold out their striker. Romero Lukaku was earlier this season moved to Seria A. The striker was bought by Inter Milan during this season transfer window and have got a lot of playing time in Inter 
But ever  since he left Manchester United as been in need for a striker who would replace him since his absence.
Rashford sometimes does the No 9 position if Martial isn't around and also switch to wing in matches that he his  is played with Martial.
Ever seen Lukaku left, Martial has been Manchester United top striker who even wears the No 9 jersey to play this position. He is really good in this role but Manchester United needs another player who can best fit for this position and even play along side Martial and Rashford in the attack position.
United as seen a player who can best replace lukaku and as well play along side Rashford and Martial. United has chosen Lautaro Martinez to fill the space of Lukaku. Martinez the high rated inter Milan striker who is also playing along side lukaku in Inter is the  best choice for Manchester United who could take Romero Lukaku's position. The Argentina striker is reported to be very good and massive when it comes to scoring goals and disturbing the defense.
The only limitation to this is that the striker is also in the race by Barcelona who wants to gets him to play for the Spanish side.
The striker will decide on the side to join soonest or even remain in Seria A but no deal is disclose yet.
Shared On DLIKE
---