Marc Márquez - Beast Mode!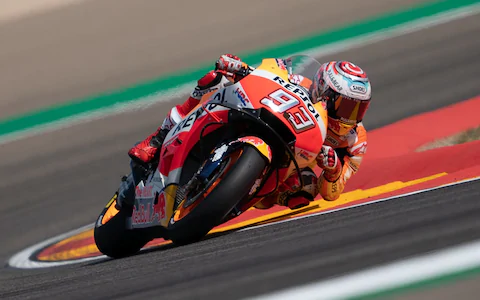 source
This one is for all of the MotoGP fans out there. I haven't seen such content here yet although I know that amongst you there must be at least a couple of fans of this magnificent sport.
Ever since he joined MotoGP he caught my attention and quickly became my number one favorite rider.
His insanity is unprecedented and the high-risk moves he takes on almost every race are nail-bitingly exciting to watch.
This short compilation shows some of these moves and I hope you will appreciate this mastermind behind two wheels.
Source of shared Link
---