How to prepare for English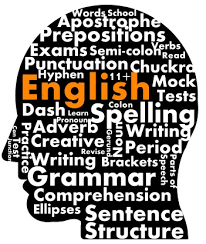 In some areas, a writing test is set which is only marked and assessed if the child is a borderline pass/fail in their other tests. It is therefore helpful to ensure that you know which English topics are to be tested in your local exams so you can tailor preparation accordingly.
In addition to the highly recommended Chuckra Online Assessment Tool, COAsT, which makes all of our Premium Tests (initial assessment tests, past mock papers and varied length practice papers) available and affordable to all, there is a multitude of free eleven plus English resources on 11plus.co.uk such as sample papers from some Independent School or Common Entrance Sample Papers and past SATs papers which provide good practice for 11+ exams. We have also made recommendations of some other useful resources that are available to purchase in the Chuckra Online Shop which will enhance the 11 plus journey for parents, tutors and students.
You can jump straight to the list of Recommended 11+ Resources for English preparation, or continue reading for more detailed guidance on how to use these resources. The path of preparation outlined has helped thousands of students to pass their eleven plus exams.
Source of shared Link
---