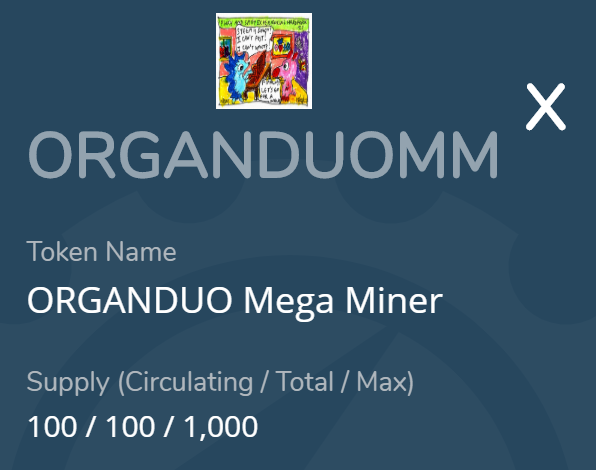 Let's say you have 5 ORGANDUOMM in your Steem Engine wallet. By doing so you will automatically receive 40 ORGANDUO coins every day (1:8 ratio).
Mining ORGANDUO with ORGANDUOMM is a great way to passively increase your token holdings every day.
Initial supply of ORGANDUOMM is only 100. Maximum supply will be only 1000! The initial selling price for the ORGANDUOMM is 10 STEEM with incremental increase.
You can buy ORGANDUOM and ORGANDUOMM on Steem Engine here:
https://steem-engine.com/?p=market&t=ORGANDUOM
https://steem-engine.com/?p=market&t=ORGANDUOMM
Source of shared Link
---