Flixxo reached a milestone - Despite it looks small, it could be a role model for a whole industry!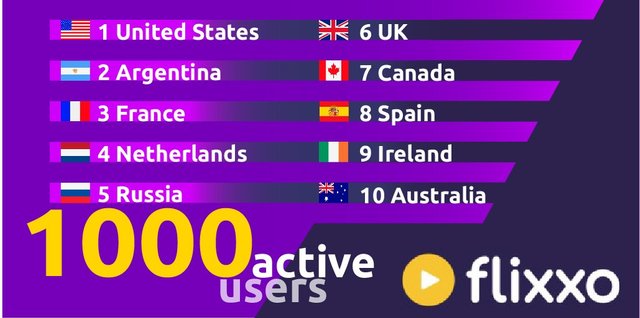 Flixxo - a new video platform slowly takes off!
"Yes! You are one of the first thousand of future millions. 🎬 #Pioneers #Flixxo #streamyourawesomeness"
With the announcement on Twitter Flixxo reached 1,000 active users on their new video platform which is currently still in Beta phase. Recently the last of the 10,000 email invitations were sent to early adopters, investors, enthusiasts who were interested to see how the new ecosystem works. 
While still with a beta UI and basic functionality you can already upload videos, buy videos with FLIXX token (which is ranked 707 on coinmarketcap.com) and watch ads to earn more FLIXX. It works quite well (i tested it) in this early MVP (minimum viable product) and is still backed by centralized servers.
But the future of Flixxo could be a strong demanded role model for the whole industry which is currently controlled by big companies with censorship and just a few who earn a decent amount of money (company itself and some stars). Flixxo focuses on a much more decentralized model where many can earn while participating.
Source of shared Link
---