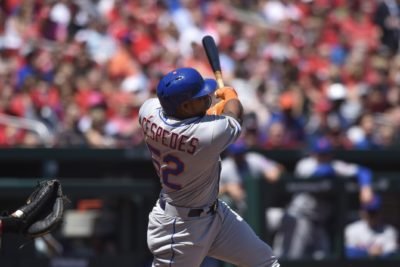 Yoenis Cespedes has been an enigma for the New York Mets.
He missed much of 2018 and all of 2019 with heel injuries.  He had calcification in both heels which required surgery.  The expected time lost was suppose to be a year.
This is where things get fishy.  Cespedes broke his ankle on his ranch; he claims that he stepped in a hole.  Many assert, including the Mets, that there was more to the story.
The Mets will owe Cespedes less money.  An agreement was reached which Cespedes, and the Union, agreed that he will get less than he was originally due.
Reports are the Mets will save roughly $10 million.
Shared On DLIKE
---