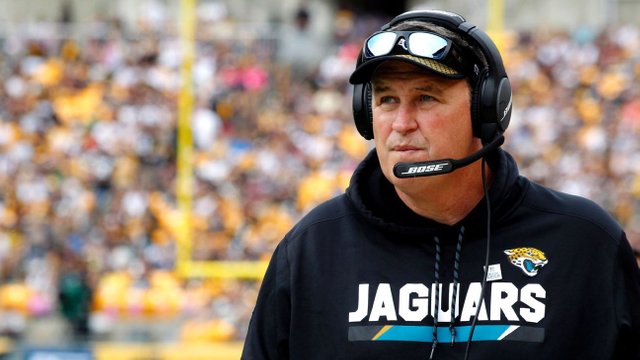 We are approaching the time when NFL coaches start to lose their jobs.  With the regular season ending Sunday, there will be a number of coaches who are let go either Sunday night or Monday.
One who is going to be out of a job is Doug Marrone of the Jacksonville Jaguars.  It is not surprising since the team let go of Tom Coughlin a couple weeks ago.  The team is an utter disappointment failing to show any signs of progress.
Marrone had an unsuccessful tenure with the team.  The Jacksonville organization is going through a major shake up it seems.
Shared On DLIKE
---