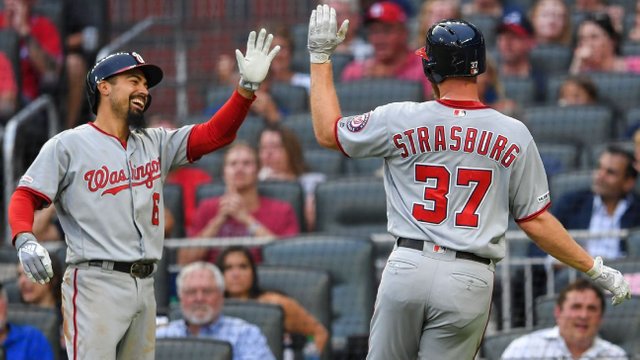 The Washington Nationals won the World Series.  They staged a tremendous run during the playoffs.  Now, it is time to get onto 2020.
They have two of the biggest free agents on the market.  Pitcher Stephen Strasburg and third baseman Anthony Rendon are both on the open market, free to sign with any team.
Each are going to command a mega payday.  Rendon is likely to easily cross $200 million while Strasburg walked away from $100 million remaining on his contract.
Mark Lerner, owner of the team, plainly stated that the team cannot afford to keep both players.  They will have to decide which one to aggressively pursue.
Shared On DLIKE
---