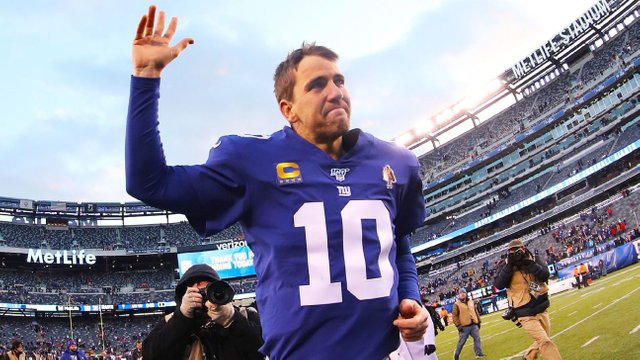 The New York Giants have nothing left to play for.  Actually, they had nostalgia.
Eli Manning was under center for the Giants in the last home game during the season.  It is likely his last home start as Giant quarterback and maybe in his career.
He led the team to a big victory, breaking a 10 game losing streak, over the equally hapless Miami Dolphins.  This puts the Dolphins in line for the second pick in the draft.
Manning will likely be heading to the hall of fame since he has two super bowl rings and mvps to his credit.  The Giants are hoping that Daniel Jones, out with a high ankle sprain, will be the next franchise quarterback.
Shared On DLIKE
---