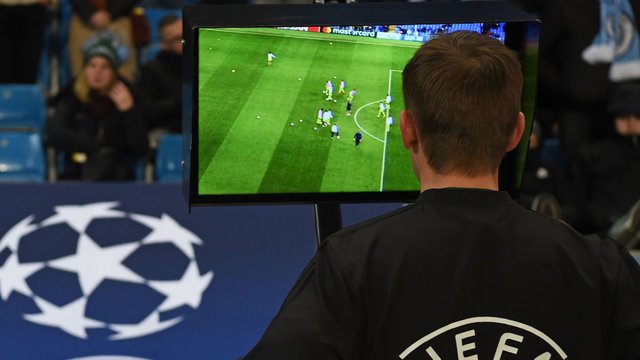 As the new Premiership season approaches, a new element will come into play; VAR.
VAR was used in the Champions League knockout stages last year and the World Cup, but how is it going to fit in week in, week out in the Premiership?
I personally think its a good thing; giving a second chance for a ref to look at a controversial situation, but what if it's overused What if the pattern of play and flow is being constantly broken up?
There are just four categories that VAR can be used.
Goal/No Goal, Penalty/No Penalty, Direct Red Card and Mistaken Identity so I suggest that there are not too many situations within a game that it could be used, however, those of us waiting for the football results on the Radio at 5 pm might have a little longer to wait next season!
Its going to be interesting to see what happens but overall, a good thing I think but I do hope that players bullying the referee to do a review doesn't become a thing....Man. U. I'm looking at you!
For more info, follow the link to www.skysports.com or read up on Wikipedia here:-
https://en.wikipedia.org/wiki/Video_assistant_referee
Source of shared Link
---