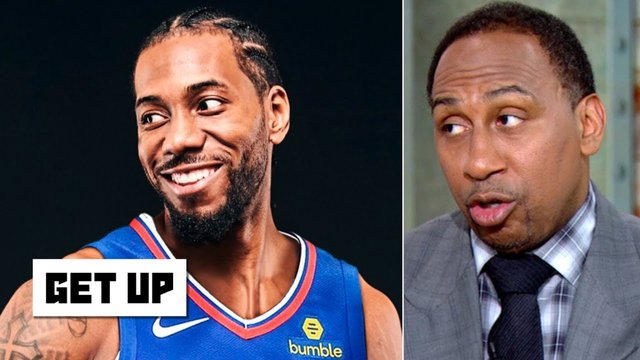 Stephen A. Smith reacts to Brian Windhorst's report about the Los Angeles Lakers and the Toronto Raptors complaining about Kawhi Leonard choosing the LA Clippers in free agency.
The Los Angeles Lakers were considered one of three finalists to land Toronto Raptors free-agent forward Kawhi Leonard this offseason before the two-time NBA Finals MVP eventually joined the Los Angeles Clippers.
That apparently didn't come as much of a surprise to Lakers guard Danny Green, who "didn't see" his teammate of eight years wearing purple and gold.
"I think all of it was a shock to me," Green told ESPN's Dave McMenamin and other reporters on a conference call. "Except not as much of a shock Kawhi going to L.A. The Clippers, anyway. I didn't see him coming this route [to the Lakers].
Source
Source of shared Link
---