A STEEM friend of mine, @crypto.piotr asked for reviews of this new website.  I have decided to do mine as a dlike.
The website feels like it has a lot of promise. The people behind it are obviously knowledgeable and enthusiastic about building a valuable source of information around tokens.  At this stage, many Erc20 tokens are covered.  I am pleased to have been suggested to review this site, as these erc20 tokens are something I need to gain more knowledge on.  I must admit, I haven't paid enough attention there since becoming involved in crypto at the start of the year.
On their site, you will find information on these tokens based on market cap, most active, most holders, and number of transactions.  This is useful info, and some of the numbers really surprised me.  For example, this is a screenshot of the website giving stats for daily usage of EOS. I find this fascinating and it is leading me to want to do more research as I had the impression (without having looked into it) that EOS was a major project with many users.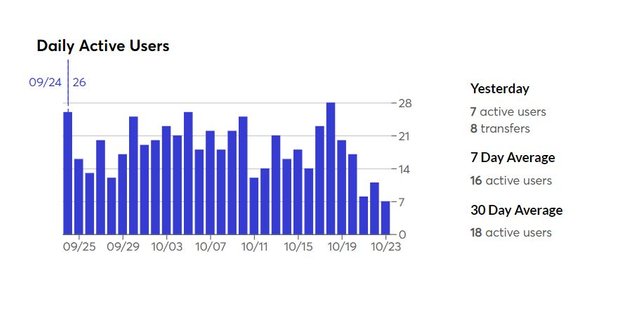 Source: trivial.co
The website links to other news sources, and Reddit threads and so on.  This is handy if you are looking to do some detailed research on a token of interest. The link to most active tokens is also interesting, as I find the level of daily activity to be an indicator of a tokens usefulness.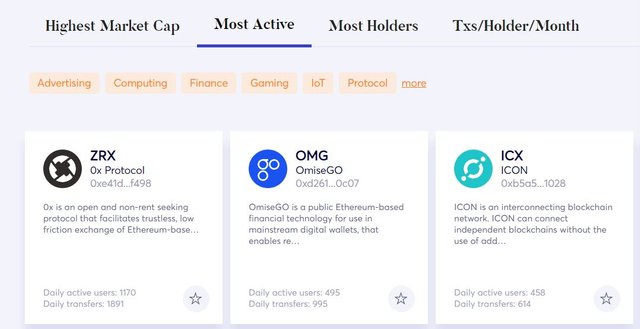 Source: trivial.co
Overall, while limited in scope at the moment to ERC20 tokens, this website has a lot of potential.  I have bookmarked it and will use it as a reference for when I want to learn more about certain topics.  As a site to aggregate reviews and articles about specific tokens it will be handy.  I look forward to next year when STEEM SMT's begin to operate, and a comparison between similar projects on the different chains will be able to occur.
Check it out for yourself, and let @crypto.piotr know what you think on [this post](https://steemit.com/cryptocurrencies/@crypto.piotr/who-are-trivial-co-young-ambitious-and-professsional-are-they-going-to-be-next-big-thing-in-crypto-space).  If you do your own review for him in the comments of that post, you could receive a reward for it.
Source of shared Link
---