The Ashes: Jofra Archer, Steve Smith and cricket's dilemma of balancing safety with media spectacle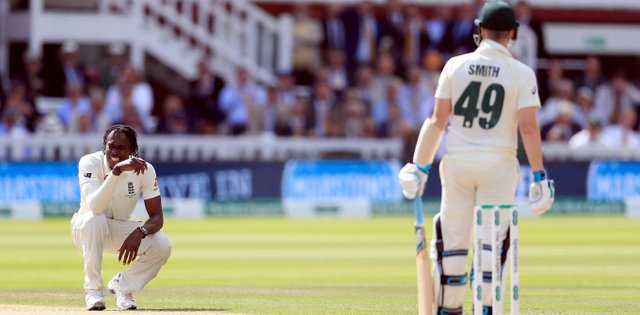 Extreme pace bowling has been thrilling crowds but scaring batters since the Bodyline tour of the 1930s.
This is quite an interesting, thought provoking article around bouncers in cricket, and the balance between the spectacle of the match, and player safety. There can be no doubt the the bouncer can hurt a batsman - and players lives can be in danger as we remember too well.
I think the new concussion rules in place are actually quite effective, although like most sports with similar rules, it should be an independent, neutral doctor performing the on-the-spot assessment. Not so much because a team doctor will be biased, (doctors will always put their patients safety first) but so there is no public perception of bias.
The introduction of Jofra Archer to this series has certainly spiced things up, and being without Smith for the next test will most definitely challenge the Aussies.
Hopefully the batsmen can keep out of the way, and the rain holds off so we can see a full match this time.
Cheers,
John.
Source of shared Link
---