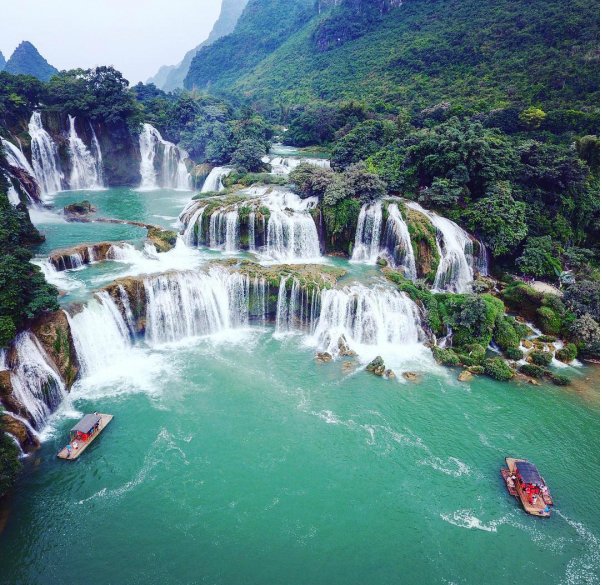 Ban Gioc waterfalls in Cao Bang province is the border of Vietnam & China is one of the most beautiful landscapes in Vietnam. This place is hailed as a paradise on earth.
You can visit the falls at any time of the year. However, the best time that many people recommend me is in September and October. Because now the rain has been less, the waterfall will be quieter and the rice fields will also start to turn yellow.
Ban Gioc Waterfalls is regarded as the biggest waterfall in South East Asia, and the fourth biggest natural waterfall in the world located on a national border line. Ban Goc Waterfall, also known as Ban Gioc–Detian Falls, is situated in Dam Thu Commune in Trung Khanh District, about 90km from Cao Bang Province in Vietnam. The road leading to Ban Gioc Waterfall is crooked and winding with narrow turning point. The atmosphere here is very fresh with countryside landscapes. The waterfall is described as a white silk amid the jungle. Ban Gioc Waterfall is divided into two main part (lower waterfall, and higher waterfall). The lower waterfall looking like a soft white silk cloth is 100m wide, 70m high, and 60m deep. The higher waterfall has less water and often parches in dry season.
As far as I know, Ban Gioc waterfalls was formerly under Vietnamese sovereignty, but now half of China's sovereignty and half of Vietnam's sovereignty. So bad :( :( :(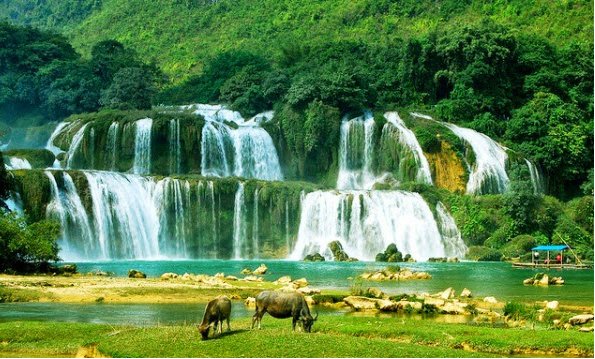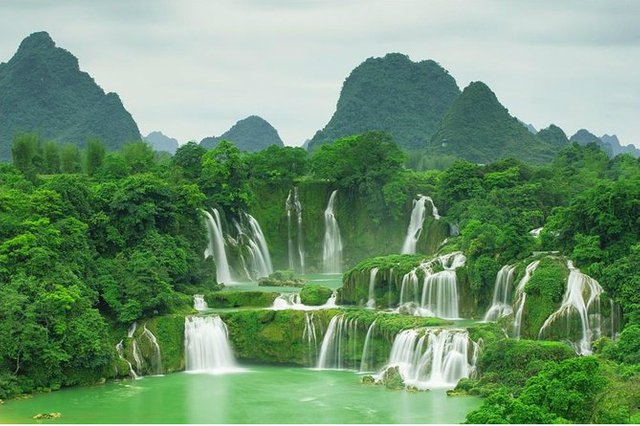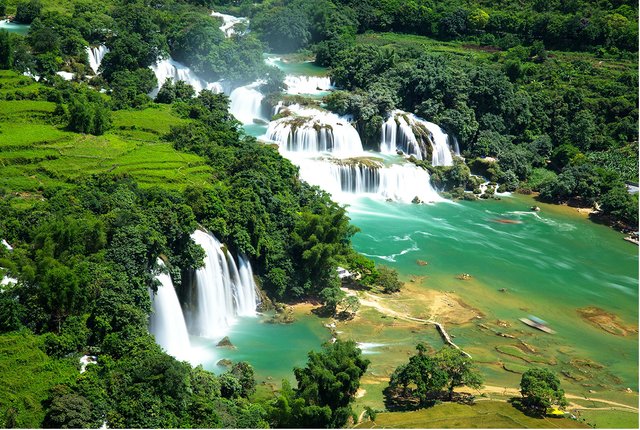 Earn more rewards with your Steemit account. Check through some of the ways at this post.

Source of shared Link
---