A car-free Amsterdam? Removing 10,000+ parking spaces for cars in their centre city, to make more room for people-places, walking, & biking. This great @Streetfilms video explains why & how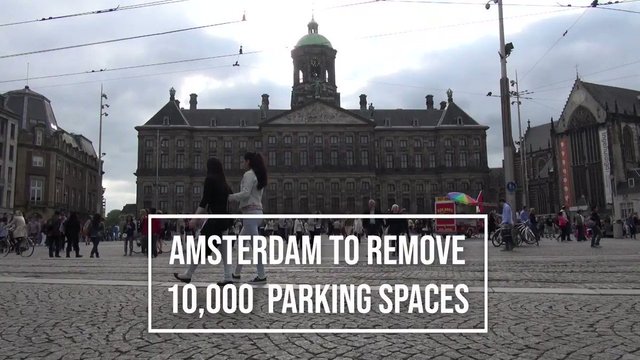 Look for yourself how Amsterdam is removing 1500 street motor parking spaces per year to create green space, bike parking, and active park space.
30 per cent of a driver's time in Amsterdam is spent looking for parking. 
One-third of the city's traffic is caused by people looking for spots. 
This "search traffic" leads to congestion, pollution and increased fuel consumption.
"The city is booming, and we want to make space for bikers, pedestrians and public transport," says city spokesperson Margreet Hoedjes. "To stay in control of the livability of the city, that means less space for cars."
Shared On DLIKE
---