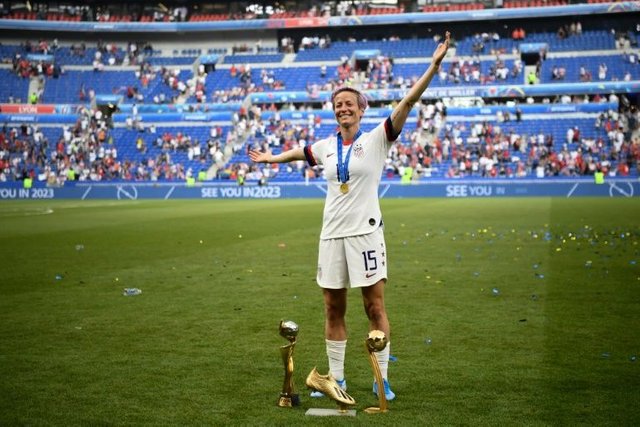 The United States cemented their position as the dominant force in women's football on Sunday by winning their fourth World Cup in eight editions, beating the Netherlands 2-0 in the final. AFP Sport looks at the biggest stars and stories from France as a landmark tournament comes to a close: - Rapinoe
미국은 8 일 (한국 시간) 네 번째 월드컵에서 네덜란드 여자 축구 결승에서 2-0으로 승리하며 여자 축구에서 지배적 인 위치를 확고히했다. 랜드 마크 토너먼트가 끝나면 AFP Sport는 프랑스에서 가장 큰 별과 이야기를 본다 : - Rapinoe
That was a good game ladies. It seems everything ended pretty well and there goes the trophies. . .
좋은 여자 였어. 모든 것이 잘 끝난 것 같고 트로피가 나옵니다. . .
CONGRATULATIONS!!! =D =D =D
축하해 !!! = D = D = D
Source of shared Link
---