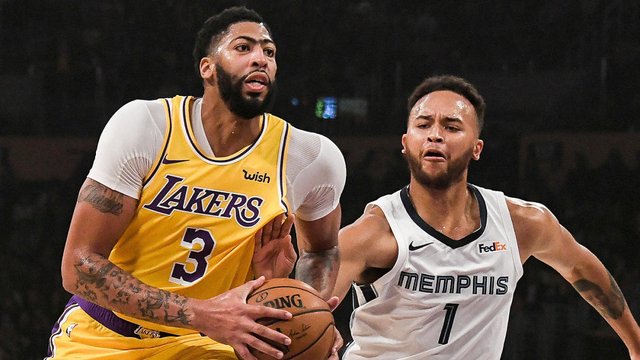 Anytime a player matches Wilt Chamberlain in anything, it is an accomplishment.  Anthony Davis did just that in a 120-91 victory over the Memphis Grizzlies Tuesday night.
Davis put up a rare 40 point, 20 rebound performance.  While that is rare enough, to do it making at least 25 free throws is rarest of all.  The only other player to do that was Wilt himself.
David went 26 for 27 from the free throw line while hitting on 10 if 17 from the field.
What makes this remarkable is that Davis did this all with a sore shoulder.  He has played the last few games with the bum shoulder.  He says it hurts but he doesnt want to come out of games.
Shared On DLIKE
---