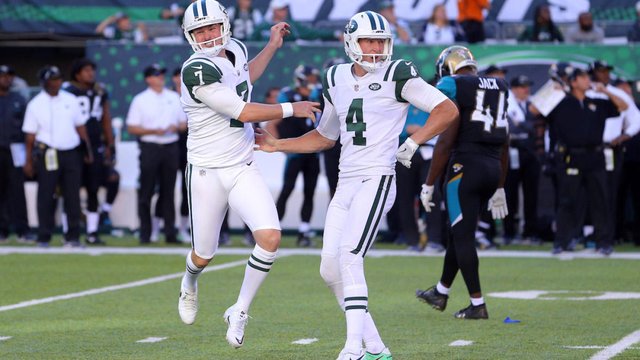 This is from the "strange but true" files.
The New York Jets had to go on a search for a new kicker after their first preseason game against the New York Giants. In that game, kicker Chandler Catanzaro missed two extra points before making one with 14 seconds left.
This was of concern to the Jets. However, the decision was made for them when Catanzaro abruptly retired from the NFL.
To replace him, the Jets sign Taylor Bertolet.
Source of shared Link
---