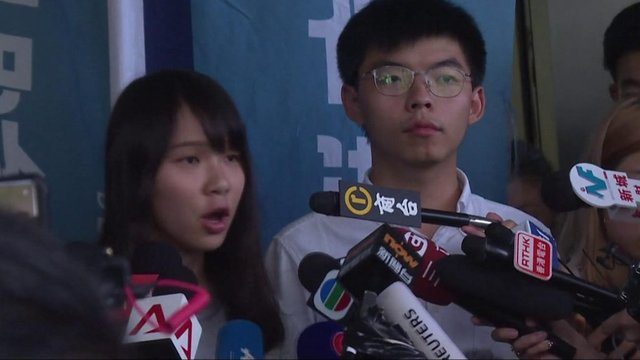 Organisers call off a new protest march scheduled for Saturday after the authorities ban it.
A number of prominent pro-democracy activists and lawmakers have been arrested by police in Hong Kong.
Joshua Wong and Agnes Chow, from the Demosisto party, were arrested and charged on Friday, while party chairman Ivan Lam, who is not currently in Hong Kong, was charged in his absence.
Three pro-democracy lawmakers have also been arrested.
It comes after a mass march, scheduled for Saturday, was banned by officials and called off by organisers.
If demonstrations went ahead, it would mark the 13th consecutive weekend of protests in Hong Kong.
Source of shared Link
---