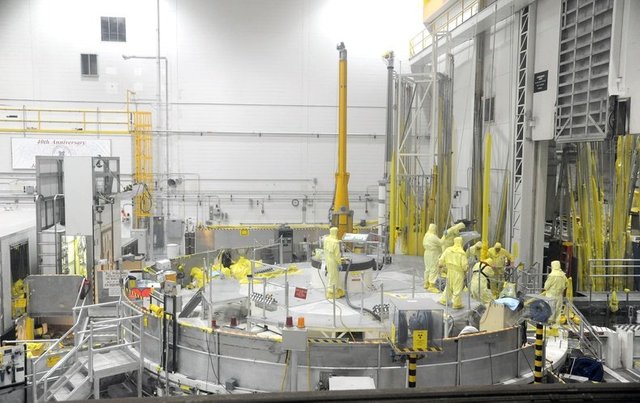 This is a pretty scary action being taken by the gov't. As a person who at one time worked on said weapons in the Air Force I can say without a doubt that this is going to lead to some major mishaps. During my 4 years in the service there were multiple incidents of the rules and regulations being eschewed, ignored, or forgotten despite the fact that we had technical orders that detailed step by step the procedures.
Just in the Air Force there have been numerous incidents of weapons safety, let alone all the other branches that hold nucs. For the government to be reducing the available inspectors and safety personnel is only asking for trouble. While we don't have solid direct evidence of recent critical incidents of accidental explosions or detonations, reducing the number of inspectors is only going to increase the chances that one will happen. Currently the most common incidents is exposure to radioactivity and mishandling of the material. Most people are unaware of the number of times warheads have flown across the US accidentally. 
I am a strong believer in nuclear power as a means of providing electricity to our planet. After having worked on the weapons I understand their place in the weapons stockpile as a deterrent, which they are. Technology is leading us to a place where these weapons may very well not be needed given the space race currently going on. I would love to see all these weapons workers shifted over to producing small nuclear powered spaceship engines, residential nuclear power stations, and medical devices. At least then the tech would be giving back to humanity, not threatening elimination.
Source of shared Link
---