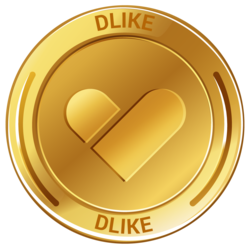 With the era of Smart Media Tokens already fast approaching, we are being ushered into the era of sub tokens and smart contracts on the steem blockchain and today we are talking about one of them.
Welcome to Dlike
Dlike is a decentralized application on the steem blockchain which allows webmaster and other social media enthusiasts the luxury of reward for amazing content with extreme convenience.
What makes it different from steemit is quite simple, contents are actually shorter and there are mechanisms is place to make it better than the remaining dApps built on the steem blockchain.
Unlike othet dApps which are content specific, dlike aims at improving and surpassing that limitation. The truth is that I cannot give away any major spoilers yet because by next week, we are going to wet all your apetites. All you paparazzi crew are going to have to wait for the big reveal!
dlike.io uses the Account Based Voting system just like some other dApps and for the big reveal, the android and iOS applications will soon be unveiled with the android app expected to drop next week. As for the functions of the app, you will be thrilled to know that it will blow your minds away.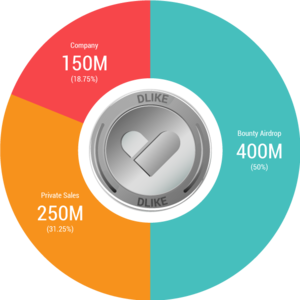 With a total supply of 800 million dlike tokens, you cannot afford to miss out on cool ways to be a part of this journey.
How can you be a part of it?
Airdrops are coming. Dlike will be airdropping 400 million tokens to different people. Is that not cool? Why not prepare for the airdrop and get more dlike tokens and be worth a whole lot more?

Give away for steemians totalling 80 million. Because dlike loves steemians and all things steem, dlike will be giving away 80 million tokens in a 1:1 airdrop for steemians on the platform. Don't you think this is the time for you to power up and hold more steem power?

175 million tokens for activity and promotional programmes. Dlike is heavily vested in community building and as such, activities such as upvoting, commenting, dlike promotion and even posting won't go unnoticed.

30 million tokens have been reserved for the team. All work and no play makes jack a dull boy, dlike believes in rewarding hard work at the end of the day, so why not come and work for us?

35 million for contests, dranks and partnership programmes.
The rest are for private sales and company.
Here is the fun part
Dlike is recruiting. I have one simple task; find and recruit the best for the best. This time around, we are focusing on getting a moderator for the #photography section. If you know you are into photography or you post about photography, please contact me under the comment section of this post and wr will proceed from there.
Don't dull, all hands on deck!!!
Dlike and steem to the moon. Remember to delegate to us!!!
---
---
You can follow me on twitter by clicking the icon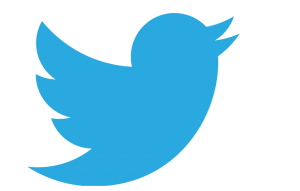 ---
---
Thanks @elyaque for the badge
You can help me boost my curation activities by following my curation trail on steemauto.com ( @ehiboss)
---
---