An Additional Source Of Earnings on DLIKE - USDT Tips for Authors and Readers
Hello Steemians
As per our announcement, here is the second earning option on DLIKE platform. Now you can get rewarded by other users who likes your posts in the form of TIPS.
These TIPS are both for authors and readers. Every time a reader likes a post he can tip it with USDT(tether).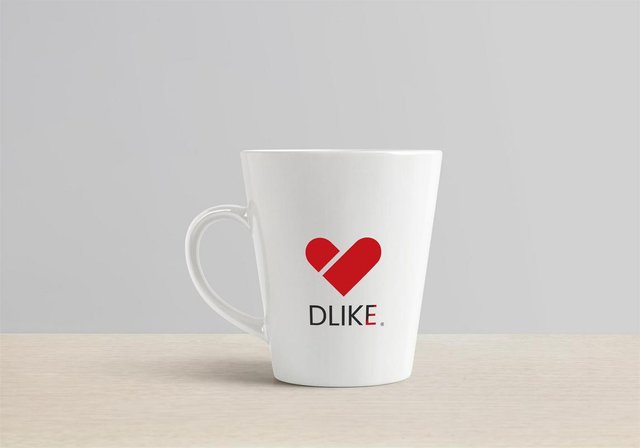 To give tips and earn from it, you have to be a PRO User. On the DLIKE wallet, you can click Become PRO section and be a PRO user. It costs 10,000 DLIKE Tokens. Theses tokens will be burnt.
Key Points
Tips are only for PRO Users.
Tips are free.
Tips are in USDT, a stable coin by Bitfinex.
Tips are withdrawable to ETH address.
Minimum withdraw balance is 3 USDT.
You can tip on any post you like.
After tipping a post, you have to wait for 10 minutes to give tips on another post.
How to tip on a post
2. Click on the title of the post that you like to tip.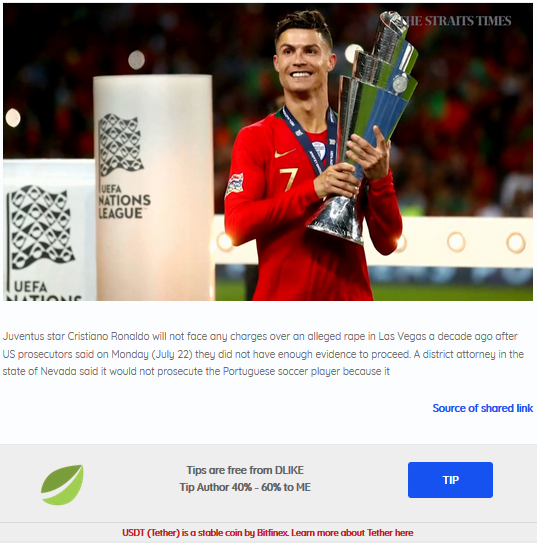 3. It will appear like this. Now click the TIP button.

You are done. You just tipped this post successfully. After every 10 minutes, you can tip another post.
How to withdraw tip balance
You get tips in USDT (Tether). It is a stable coin by Bitfinex. To withdraw USDT, click the top right hand side and go to the wallet section.
Then click the Tips section and your total tips balance will show up.

To withdraw USDT, you have to add ETH address first. Then click the withdraw button that you can see below the USDT balance. Minimum withdraw balance is 3 USDT and withdraws are processed daily.
We are thankful to @fundition for all the support of upcoming developments.

 @freedom |@julialee66 | @supergiant | @shellyduncan | @vimukthi | @m18207319997 | @onetin84 | @bigram13 | @daumantas | @cryptospa | @steemyoda | @lukestokes | @afzaal4 | @wajahatsardar | @pcsg-dev

Delegate Your SP to Dlike
We are giving daily tokens equal to amount you delegate to dlike.
If you delegate 1000 SP, you will get daily 1000 dlike tokens (paid weekly on each Monday) plus 5% beneficiary reward plus instant bonus tokens.

Follow @dlike for all future updates!
Join our Discord channel for feedback & questions.
Web: dlike.io | App: Android App
Follow us on
Dlike Twitter | Dlike Instagram | Dlike Telegram