Pablo Deus Interview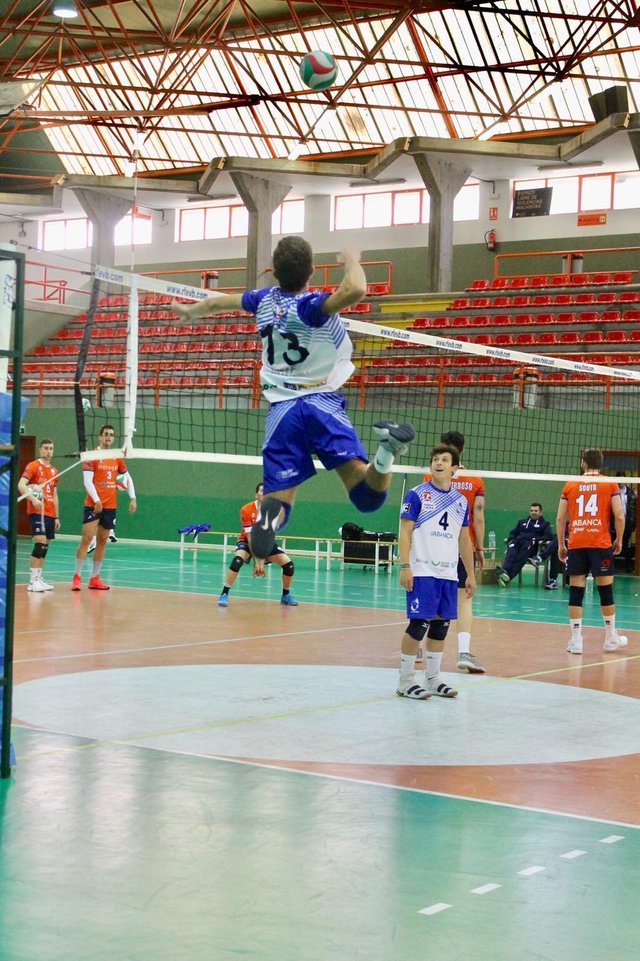 - Best sports memory you've got:
The Galician Senior Championship that we won in Rianxo in 2018, for being the first trophy I won with the club.
- Sports reference:
LeBron James
- Song that helps motivate you:
Eminem- Lose Yourself
- What's your favorite number and why?
13, for being the first number I had and the one I keep today.
- Why volleyball and not another sport?
I tried many others too, but volleyball attracted me from the first moment like no other.
- How did you start playing volleyball?
When summering in Carballo I played there in Razo to the volleyball the days that mounted nets the people of Xiria, who proposed me to come to try Calasancias.
- What are your short and medium term objectives?
In the short term my goal is to gain stability in the game and in the medium term improve everything I can to bring as much as possible to the club.
- Why did you decide to play in Calasancias?
For what I said before, I was proposed and being the team of the city was the best option, in addition to some player already knew of the tournaments of Razo.
Source of shared Link
---