NBA: Lakers' Rondo fined $35K for Schroder incident | ABS-CBN News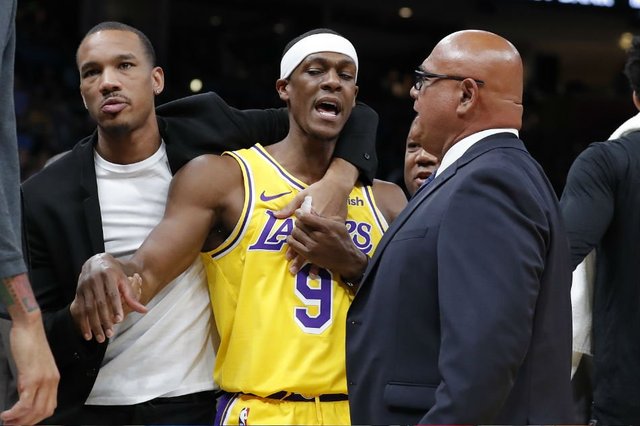 NBA announced that Rajon Rondo was fined $35,000 because of "unsportsmanlike physical contact" with Dennis Schroder in the game of Los Angeles Lakers against Oklahoma City Thunder on Friday.  
It was not the first time that Rondo was fined. In his entire career he was fined I think 3 times already and now his 4th time.
Shared On DLIKE
---