Clippers edge Celtics 107-104 in OT with Leonard and George | ABS-CBN Sports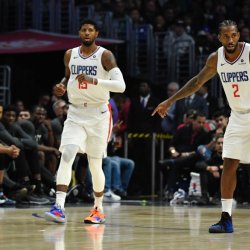 At last, the 2 superstars from the Los Angeles Clippers had their first game playing together this season and they won the game by just 3 points in an overtime. They had been through injury that's why they didn't played together in the first 14 games in this season. 
It was Lou Williams though that led the clippers with 27 points while George and Leonard had 42 combined points. 
Shared On DLIKE
---