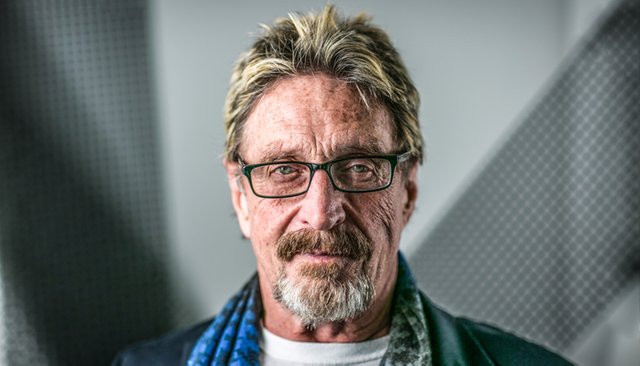 When it comes to increasing cryptocurrency adoption, the role and importance of crypto debit cards is very critical. They allow cryptocurrencies to be spent anywhere just as one can spend regular fiat currencies. Till now such debit cards have been issued by various cryptocurrency startups only, but now it looks like an John McAfee is also set to issue them now. The 2020 Presidential Candidate of United States, and one of the most prominent personalities in the cryptocurrency ecosystem, announced yesterday that he is issuing "the first crypto credit card accepted EVERYWHERE"
As you can imagine, the term "credit card" popped many people's eyes. But McAfee was quick to rectify the fact that it's not a credit card but a debit card actually. In another tweet sent out 2 hrs later he said:
The cards have been developed in partnership with Visa, and since they include the logo of McAfee's 2020 Presidential campaign and slogan, it looks like they have been made to promote his candidature for US presidency. Moreover, McAfee revealed that first 12,000 will also have his image on them.
Recently Bitbns (Indian exchange) launched the debit card with inbuilt hardware feature and thereafter this new product by McAfee will definitely make a positive move in the market.
Thank you so much.
Source of shared Link
---