Fai Power Up e compra Steem direttamente su DLease!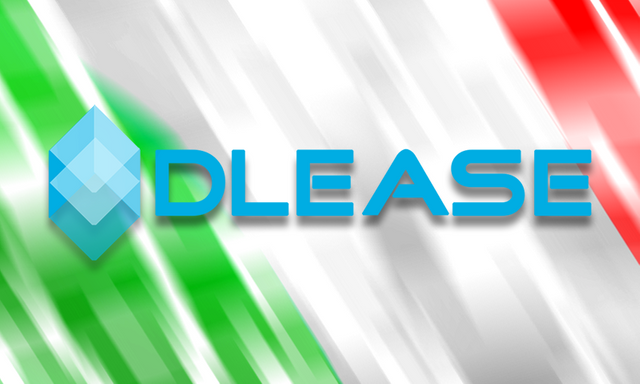 Ti è mai capitato?
Hai visto le richiesta di affitto disponibili su DLease e trovato una con un eccellente APR, ma l'ammontare di STEEM POWER che il richiedente necessita e superiore al tuo SP inusato?


Per aiutarti a non farti perdere opportunità come questa, noi di BuildTeam abbiamo aggiunto l'opzione di fare direttamente power up di STEEM attraverso DLease, usando o i tuoi fondi di STEEM, oppure comprando attraverso blocktrades!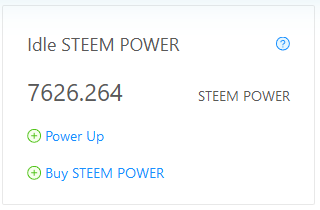 Il processo è molto semplice. Se clicchi su "Power Up", un box di dialogo comparirà e ti consentirà di scegliere su quale account effettuare il power up e l'ammontare di STEEM che vuoi usare per il power up.
Sarai anche informato dei tuoi fondi liquidi attuali, così da non dovere cambiare interfaccia per controllare il tuo wallet.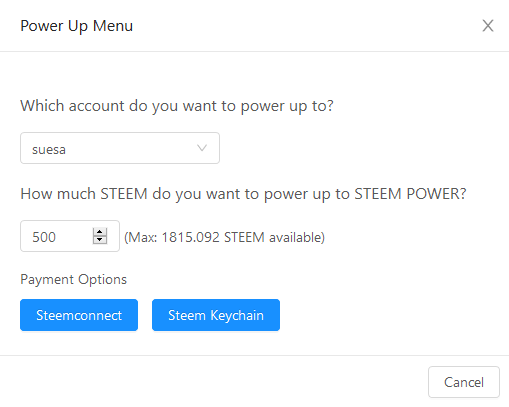 Dopo avere scelto l'account e l'ammontare di STEEM, puoi effettuare il log in via Steemconnect o Steem Keychain, sistemi che offrono la sicurezza a cui sei abituato dai nostri servizi.
Se non hai alcuno STEEM liquido (oppure non ne hai a sufficienza) per fare il power up, puoi usare altre cryptovalute per comprare STEEM attraverso la nostra integrazione di Blocktrades!
Dopo avere cliccato il pulsante "Buy STEEM POWER", puoi, nuovamente, scegliere lo username a cui vuoi fare power up, e la quantità di STEEM POWER da comprare.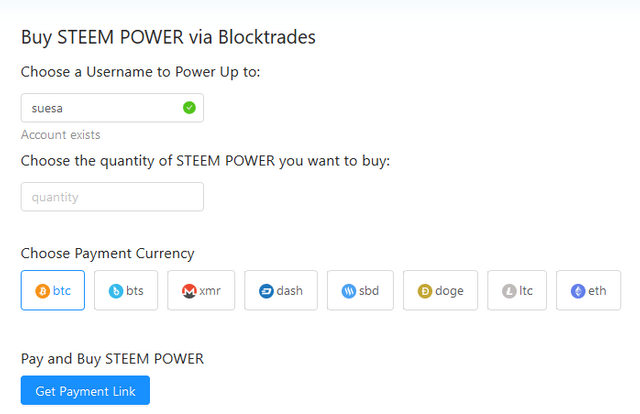 Come puoi vedere, ci sono diverse valute comuni che sono supportate, dandoti libertà di scelta.
Con queste nuove funzionalità, non c'è nulla tra te e la richiesta di lease che vuoi completare!
Perché non andare allora su DLease e vedere cosa offre il mercato?
---
Vai su DLease.io oggi e fai una prova!
---
Trovi DLease nell'App Store di BuildTeam!
---

| Visita il nostro sito web per più contenuti! | Iscriviti al nostro canale di YouTube |
| --- | --- |
| | |
Impostalo oggi e constirbuisci a costruire un domani migliore!


(Vuoi una via più semplice? Usa il nostro proxy link di SteemConnect! )
Entra nella nostra chat di Discord
Ottieni supporto ed interagisci con noi e con altri fan di BuildTeam!



---
Questo è un post a pagamento dell'iscrizione a @steemvoter. Grazie a tutti gli utenti di Steemvoter per consentirci di votare questo post dai vostri account in cambio dell'iscrizione gratuita al bot service di Steemvoter.com. @steemvoter è orgoglisamente parte di @buildteam come ramo e progetto gemello di @steemsports, @dlease, @tokenbb, @ginabot, @quicksteem, @minnowbooster e @minnowmonsters.
---
Disclaimer: This is a commissioned Italian translation post, authored by @bafi. Although this content has been checked with Google Translate, we cannot confirm it is 100% accurate, please feel free to verify against our original Steem post in English.