Newspaper Envelopes
For those who really know me, I reuse/recycle greeting cards. Or I make them into my own. It's such a waste to use them once then throw…But the problem is that I never find the right envelope for them.
This month we are going to a couple birthday parties and I recycled some birthday cards and couldn't find envelopes.
So I made my own from newspaper comics.
What a great idea!!! Those newspaper would have been recycled anyway. Instead we have another use for them before going to the recycling bin.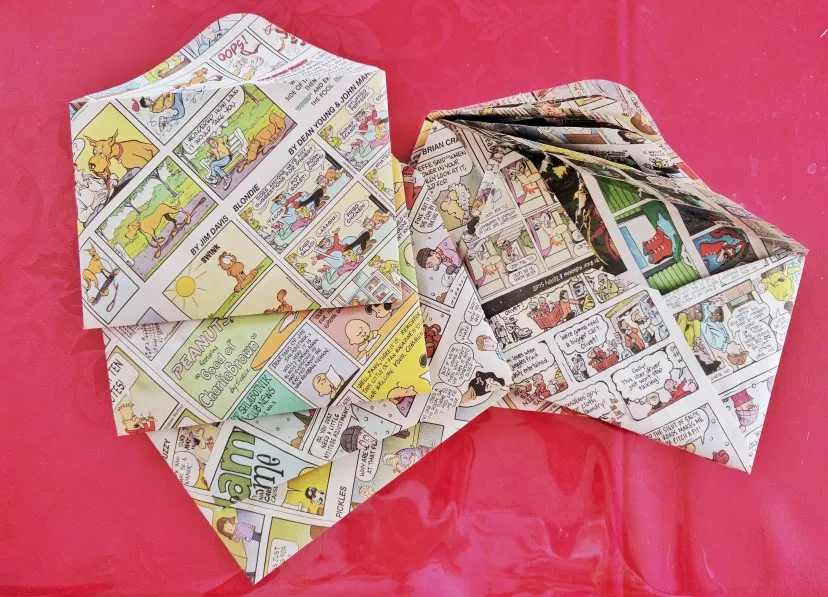 You won't find the step by step diy instructions here. There are many sites that offer you templates. But if you're still confuse and would like to know my trick… Email me.
I think the side way style came out pretty unique… What do you think? What do you prefer?