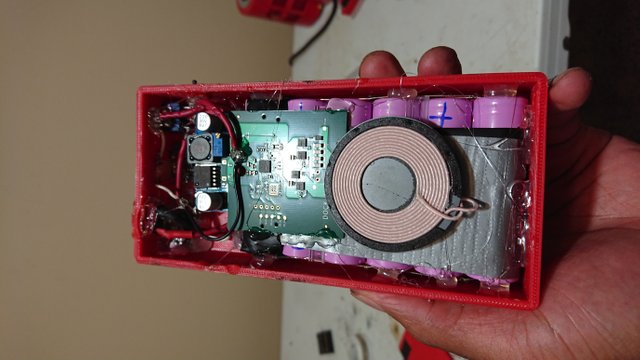 I made a power bank a while back, from old laptop batteries that would no longer charge. It turns out, one battery was below its cutoff voltage, so the circuit did not recognize it and would not charge. I manually charged the dead battery and it held its charge for 24 hrs, I counted it as good, well good enough. I arranged the cells in 1P6S configuration, and after doing a capacity test, I found it to be around 14 Ah at 3.7 Volts. I used a USB connector from an old phone charger, and a boost converter to get it to 5.2 Volts, and a switch to keep the battery off when not in use. I used a red LED with a voltage divider so the LED would go out when the voltage falls below 3.0 Volts. That was my only indicator of low voltage at the time, but it was a good visual reference. The other issue was that I need to use a balance charger to recharge the power bank. But since it was has a capacity of 14 Ah, I only had to charge it probably once every 2 weeks, usually, it was not a problem.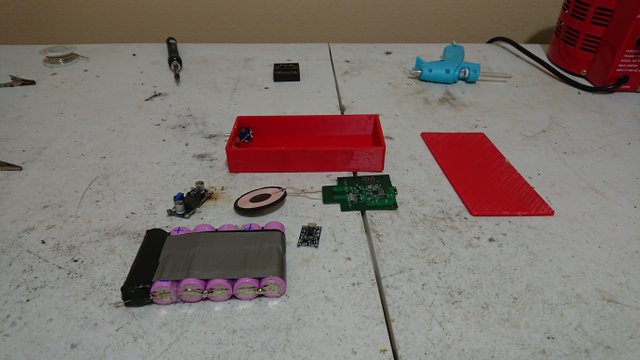 Parts List
3D printed case
6x 18650 batteries
boost converter
18650 battery charging circuit
main power switch
2x smaller switch
wireless coil and circuit
USB connector
bright LED
wire
solder and solder iron
hot glue
I wanted to finally add a charging/protection circuit in the power bank. I found one on Amazon, a pack of 10 for $5, that charges at 1 Amp. It would take a long time to charge, but I have the option to fast charge it with my balance charger.
But I didnt stop there, I had a Wireless Charger that I never used. I took it apart and the Circuit was small enough to fit, I just had to add that feature to it.
I also added a brighter White light LED, to take the place of the red LED.
I added switches for every different component so I dont drain the battery when not in use. Soldering took 1 hour, and troubleshooting.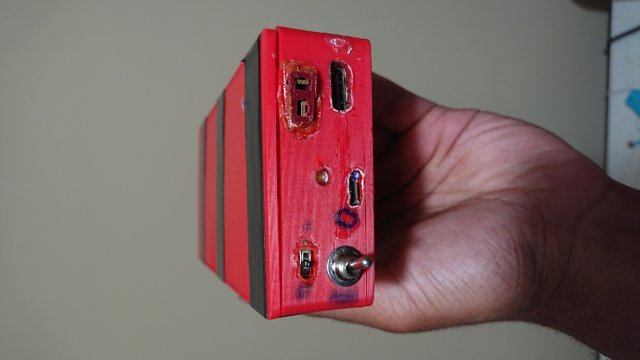 The wireless charging works, but it needs to be place just right to ensure coupling. I have it centered so the phone just needs to be flush with the bottom of the power bank.